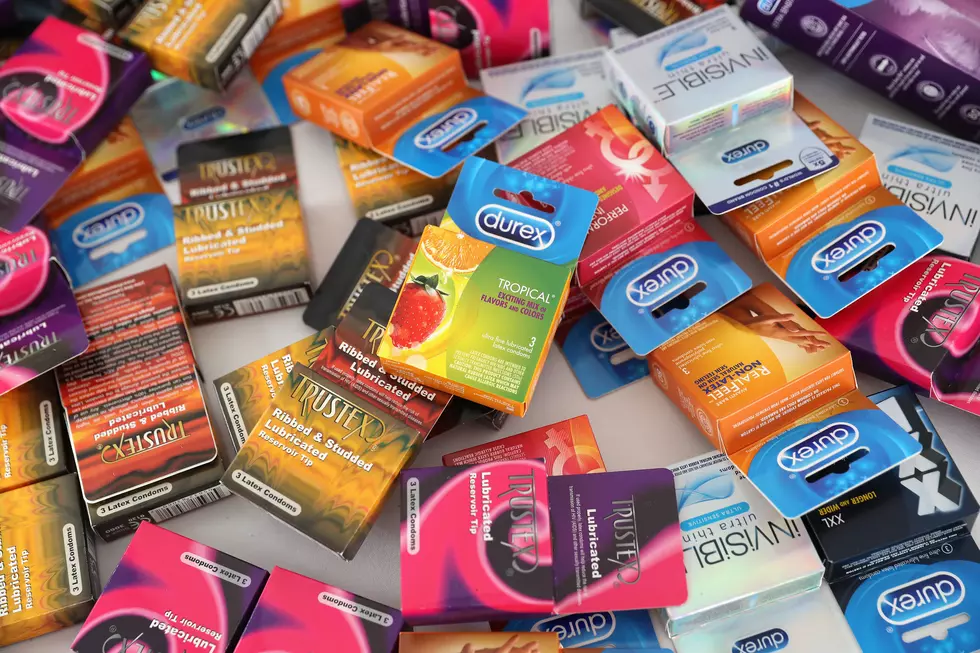 Texas Barber Baffles Internet By Stapling Condoms To Cards
Getty Images
A barber from Beeville, Texas has confused many Twitter users by stapling condoms to his business card, punching two holes into the prophylactics. Jake Gamez is a 23-year-old barber at Fadeaway Barbershop in Beeville, Texas. Gamez was looking for a way to promote himself and found a unique item to give away with his business cards. Gamez decided to staple Skyn condoms to the back of his business cards. He posted a photo of the business cards on Twitter, excited about his idea.
While the barber was excited with his new pairing, many on social media pointed out a hole in his idea- or rather, two holes. But it seems that the barber knew what he was doing all along. He may be more of an evil genius than anything else. Twitter user DjHellaYella wrote, "He trying to lock up the child hair cut market too," while user rdotgorn wrote, "You out here with a vision of creating generational wealth..... great business plan."
Twitter user TheGreatGumzy wrote, "wonderful... now you can bring your son to get a fade too!" and Gamez replied. "you see the vision!" Whether he truly was in on the joke the entire time or attempting to cover up his silly move, we may never know. All we know now is that he now has over 5,000 followers on Twitter and over 7,000 followers on Instagram. So no matter what, it looks like Jake is the real winner here.