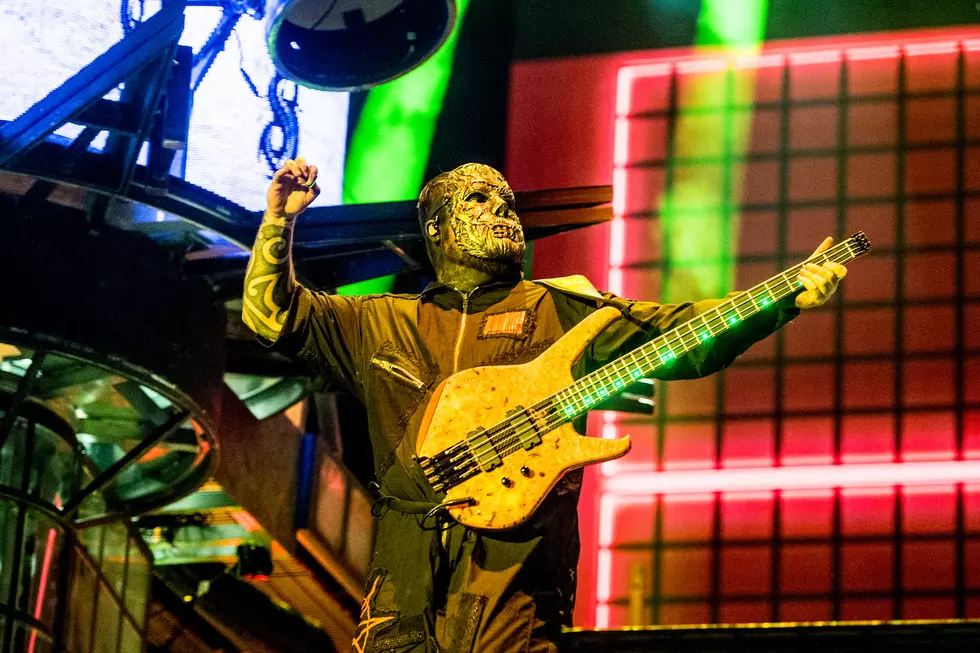 Slipknot's V-Man Switched From Guitar to Bass Just to Join the Band
Ollie Millington, Getty Images
That's what Venturella remembered when charting his path in the band during a recent interview. At that time in 2014, following the tragic 2010 death of founding Slipknot bassist Paul Gray, Venturella was serving as guitar tech for Mastodon — and he was certainly more familiar with six strings than four. But that didn't stop the rocker from borrowing one of Mastodon bassist Troy Sanders' axes and woodshedding a large amount of Slipknot's back catalog.
"Me and Jim became friends while I was teching," Venturella told Bass Guitar magazine. "He was asking if I knew any bass players. When I found out what for, I put my hand up right away. He pointed out, 'But you don't play bass?' and I said something to the effect that I could do whatever he needed from me. Then I just had to make sure it was true!"
He recalled of the overall scene following his Slipknot audition, "Everyone went to chat afterwards so I sat there playing piano, which I'd studied as a kid. They must have been wondering, 'Who the fuck is this guy?' Two weeks later I was hanging out with everyone and [founding percussionist] Clown said to me, 'Right! Are you going to do it?' I rang my mum straight away to tell her I wasn't coming home."
While the chance to sign up for Slipknot was ultimately his, the bass player admitted he had to "fill a great man's shoes and do him justice" when joining the band following Gray's untimely death.
"My approach isn't the same as Paul's," Venturella said in the chat that covers his technique, equipment and more. "I can't be him and never will be, every player is ultimately born different. That said, if you listen to Paul's note choices on 'Vermilion,' he was all over the shop and it sounded great. I wanted to try things like that."
Every Slipknot Song Ranked