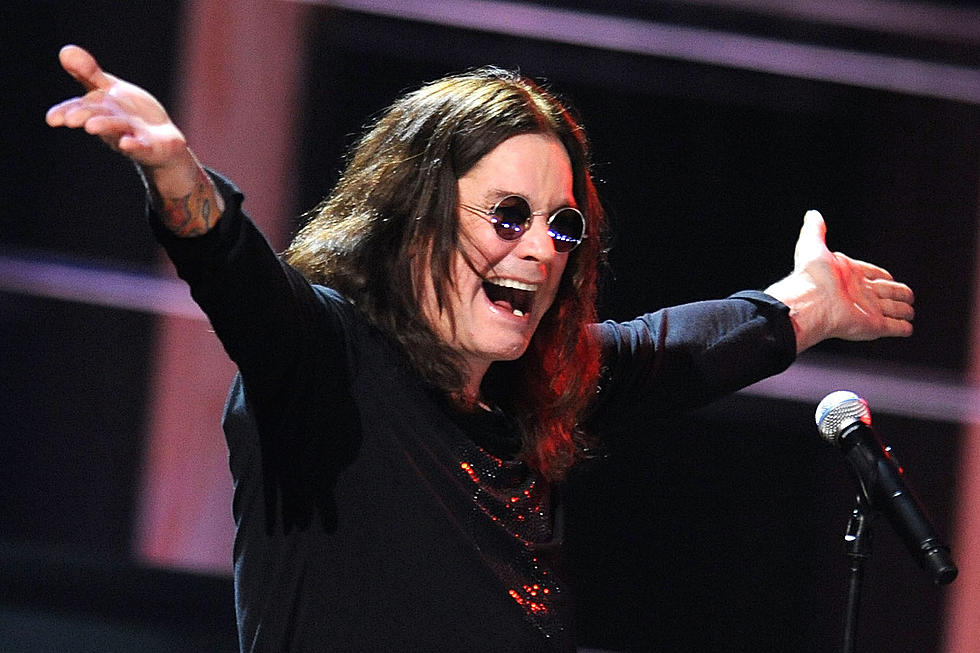 Ozzy Osbourne Selling 'Plush Bat' to Mark Bat-Biting Anniversary
Stephen Lovekin, Getty Images
Back in 1982, metal history took place when Ozzy Osbourne made headlines around the world for biting the head off of a bat. Now, some 37 years later, fans can replicate that experience, albeit much safer, with Ozzy now selling a "plush bat" via his webstore.
On Jan. 20, 1982, Osbourne was performing at the Veterans Memorial Coliseum in Des Moines, Iowa when a fan threw what Osbourne thought was a prop onstage, but was actually a dead bat. The singer bit into the bat and the rest is metal legend.
As for the Ozzy Osbourne plush bat, it stands 12" tall and comes with a velcro detachable head. The first batch of plush bats immediately sold out, but the item is currently on pre-sale and will begin shipping in March. All other items purchased with the bat from Osbourne's webstore will be held until the time that the next batch is ready. Head here to place your order. At present, the plush bat is a webstore exclusive.
Osbourne will resume his "No More Tours 2" trek in Dublin, Ireland on Jan. 30, with European dates booked into early March. From there, it's off to New Zealand and Australia, with a one-off appearance at Download Japan, before he makes his way back to the States for a late-May through July North American tour leg. See all his tour dates here.
Ozzy Osbourne Albums Ranked