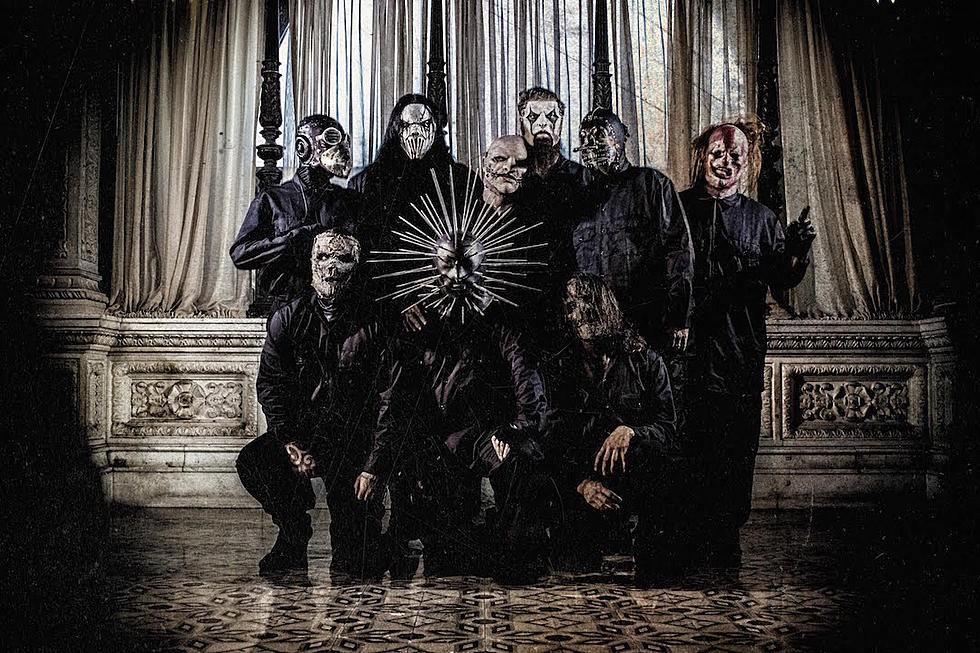 Slipknot Drummer Literally Bleeds While Recording Band's New Album
Roadrunner Records
Corey Taylor stated last year that he felt that Slipknot had recorded their heaviest song during sessions for their upcoming album. Now there's even more proof concerning the heaviness of their upcoming release, courtesy of drummer Jay Weinberg.
While the phrase "blood, sweat and tears" is somewhat cliché, thanks to Weinberg we can confirm that he has actually bled for the band's music. The drummer posted a photo of his snare that is splattered with bloody prints from where he struck the instrument, while the drumsticks also have blood splatter as well. Though not as easy to see, odds are pretty good you might find some sweat residue (and possibly tears depending on how much that bleeding hurt).
"In case you're wondering what kind of album we're making," Weinberg captioned the photo, which can be seen below.
The band has been in the studio with producer Greg Fidelman and a new album is expected to arrive in the "middle of 2019. "
Just last fall, the band issued their first new single since the .5: The Gray Chapter album. The brutal "All Out Life" arrived on Halloween. Speaking about the upcoming disc, percussionist Shawn "Clown" Crahan told Billboard, "[The album] breaks down to … good vs. evil, or in this sense, evil vs. good. It's about being a human being and experiencing what you have in correlating it to this world. The world is ugly and it's supposed to be, and it has to be in order for art to lead to grandness and beauty."
2019's Most Anticipated Hard Rock + Metal Albums