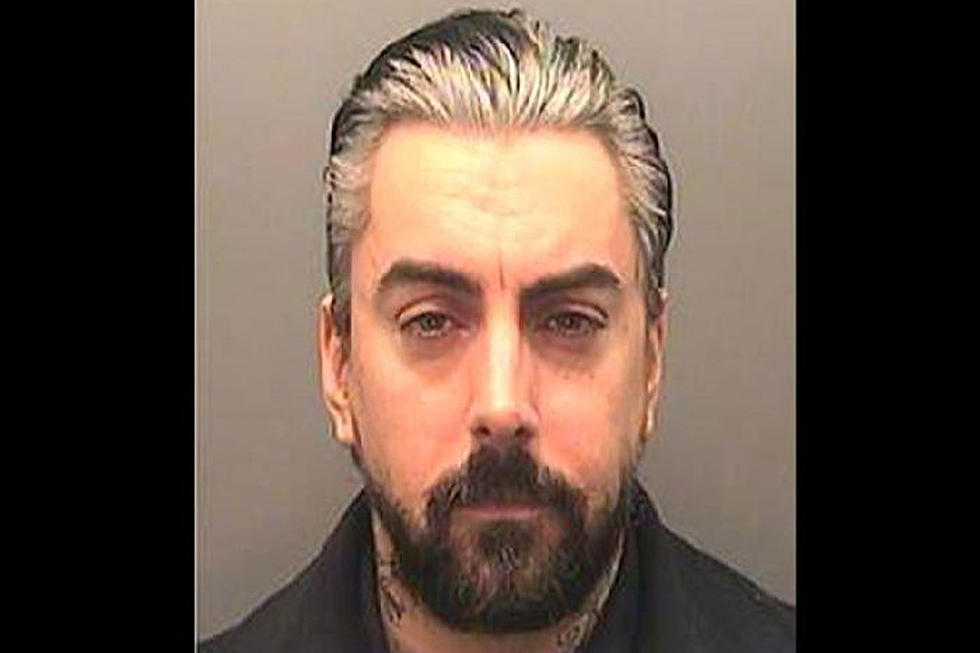 Lostprophets Singer Charged With Possessing Mobile Phone While in Prison
South Wales Police
Lostprophets vocalist Ian Watkins remains behind bars for his 2013 arrest on child sex offenses, but may be in danger of adding to his woes after being charged with possessing a mobile phone that he was not supposed to have.
Watkins is currently in the midst of a 35-year prison sentence at Wakefield Prison and the Yorkshire News reports that the vocalist had to appear in court for his most recent alleged violation. The musician plead not guilty to possessing the mobile device found in his cell. He appeared via video link to address the charge, which stated that Watkins was in possession of the phone between March 4 and March 10 of 2018. After entering his plea, Watkins was returned to custody.
Prosecutor Stephen Wood stated, "The jury will have to know about his previous convictions," adding, "The issue here is that he was in possession of a mobile phone in his cell. I'm not going into specific details about what was found on that phone." Back in 2013, the vocalist pleaded guilty to 13 child sex offenses.
Watkins trial is expected to last five days and is currently scheduled to begin on Aug. 5.
12 Most Shocking Crimes in Rock + Metal History