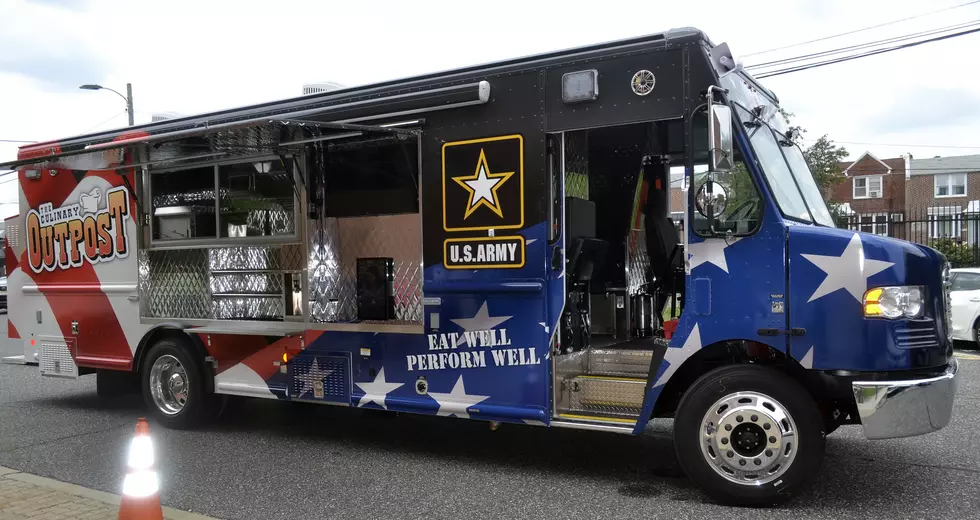 Fort Bliss Called 'Food Desert,' See What Options Are Coming
Nancy Benecki/DLA
Fort Bliss has been determined to be one of the six Army bases that will receive a food truck to help soldiers get lunch and get back quicker while training. Great news for soldiers who are hoping to have food delivered to them while training in the field. Back in 2017, the Army began pilot programs in Fort Carson, Colorado and Fort Stewart, Georgia and says they have worked out issues with their programs and are ready to begin rolling out their food trucks at other bases across the United States.
"We looked for those 'food deserts' where we could maximize using the trucks for the soldiers where they work, where they live, and where they consume a meal."
The food trucks are all called The Outpost and will give soldiers healthier options than fast food. Soldiers are also able to their daily food stipend at the trucks by swiping their common access card. The pilot food truck programs offered a variety of options according to the Army Times, including burgers, tacos, salads, and rice bowls. The food trucks also had sides and drinks available for purchase. The Army says the food trucks will all be delivered to the bases by the end of the year, with the first on its way to Fort Drum. No word on exactly when the food truck will be operational at Fort Bliss.