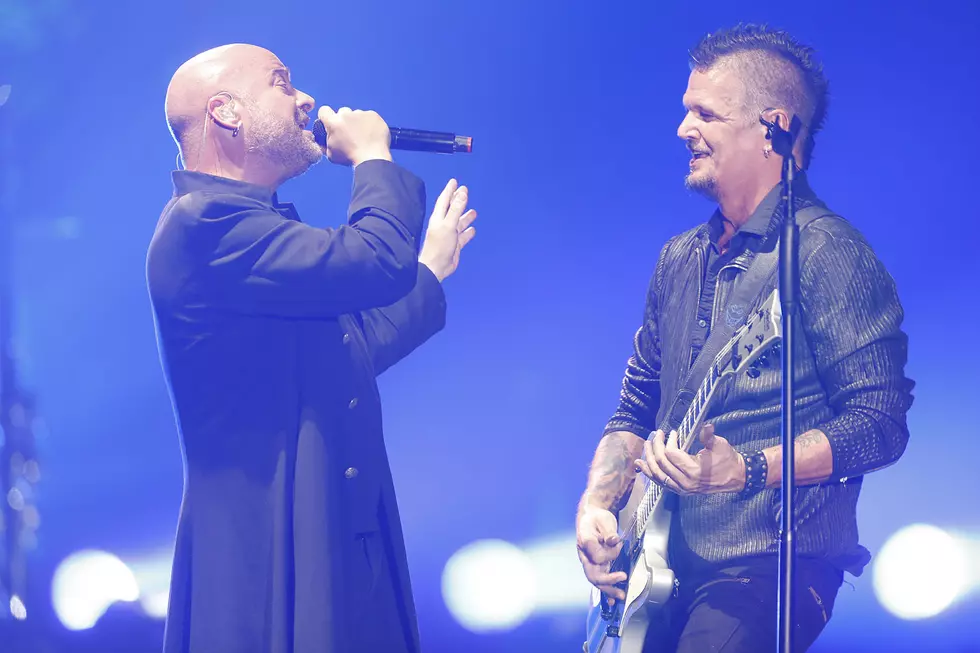 Disturbed Cancel Concert as Doctor Urges Downtime for David Draiman
Alex Kluft Photography
While further details were scant, Draiman was urged to refrain from performing on the advice of a doctor, who told the vocalist to "rest and limit his vocal usage," per the group. It's currently unclear if the issue will affect Disturbed's upcoming concerts, scheduled to pick up Sunday (July 28) with a concert at Rimrock Auto Arena in Billings, Montana. See the band's official statement down toward the bottom of this post.
"Disturbed Ones — We regret to inform our fans that we will have to cancel tonight's show, Wednesday July 24 at Brandt Centre in Regina due to a vocal issue," the band relayed in a statement. "At the recommendation of a doctor, David has been advised to rest and limit his vocal usage today to avoid any further damage."
Tickets for the show that were purchased online will be refunded automatically to buyers, the band added. Ticket holders who purchased in person are also eligible for a refund at their point of purchase. See the band's upcoming tour dates here and get ticketing info here.
See David Draiman in the Top 66 Hard Rock + Metal Frontmen of All Time