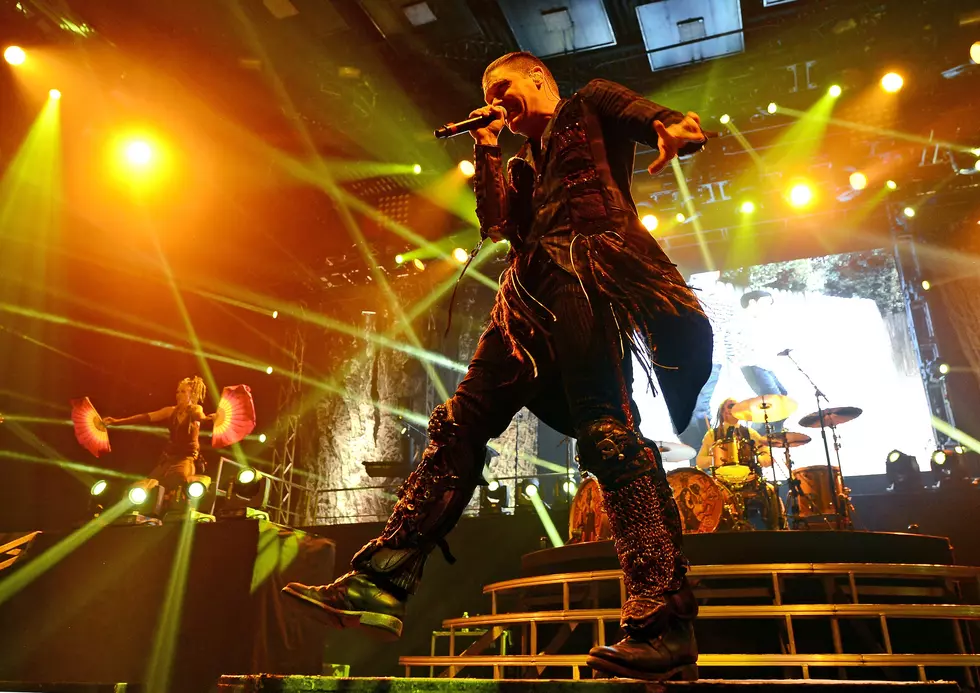 Shinedown Surprises Their Support Band With Awesome Gift Onstage
Getty Images
Dinosaur-Pileup has been the support band for Shinedown on their North American tour. Shinedown surprised the band with an "insanely generous gift" at a show. As many bands will tell you, going out and touring and supporting yourselves is hard. While the day to day costs can be expensive, buying various tools for the band can be hard. One of those simple things is the band's banner for the stage. Those banners can be expensive, and many bands can't afford one of the really nice, large banners you see onstage. Many up-and-coming bands work with what they can afford and what they have. One of those bands is Dinosaur Pileup.
While out on tour supporting Shinedown for their North American tour, the band has been honest about their "tiny battered backdrop, that was so torn up (they) couldn't even hang it up anymore." The band couldn't afford a new one, which can be extremely expensive and decided to simply rock their tiny banner on the giant stage they share with Shinedown. The band said they banner was so old, they couldn't even hang it up anymore and simply draped it over their amps. During their show in Phoenix on Saturday. Dinosaur Pileup introduced themselves to the audience and simply said:
"We can't afford a big banner- so there's our banner."
Moments later, a curtain dropped revealing a massive banner that covered the whole back of the stage. Dinosaur Pileup was floored by the generous gift. They thanked Shinedown later on their Instagram. You can check out their Instam post and video below. You can read more about this at Planet Rock website.