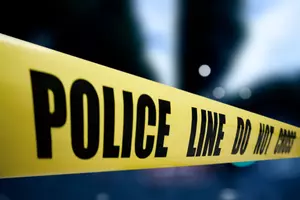 Two Killed, Four Injured In Shooting At New Mexico Library
Ivan Bliznetsov
Two people were shot and four other injured during a shooting at the Clovis-Carter public library in Clovis, New Mexico.
Two women were shot, plus two women and two men were injured after a man opened fire inside the library around 4 p.m. in Clovis, New Mexico. Authorities surrounded the Clovis-Carver public library and the suspect surrendered "without a fight." Police have not released the name or age of the shooter or his motive. Police say they need to talk to the suspect to decipher his motives for the shooting. Police say they are also getting warrants and still have not released what the shooter will be charged with.
According to KRQE,  shooting victims names and ages have not been released until family members have all been notified. Three of the victims were airlifted to a trauma center in Lubbock. Two of the shooting victims were said to be in critical condition.
After a photo of the shooter was released on social media, people in the Clovis community were quick to identify the suspect as a 16 year-old student at Clovis High School. The Clovis-Carver Library is said to be closed until further notice.