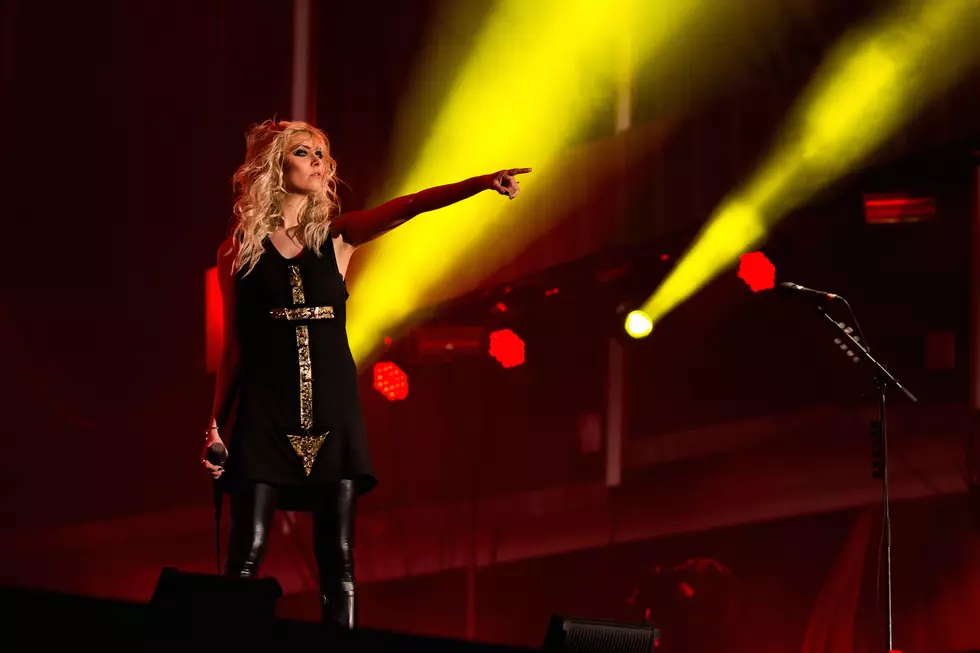 The Pretty Reckless Soundtrack 'The Kid' Movie Trailer
Christopher Polk, Getty Images
What does The Pretty Reckless have in common with the legendary outlaw Billy the Kid? A lot more now that the trailer for the upcoming film The Kid has arrived. The band's late 2013 single "Heaven Knows" features prominently in the trailer for the film.
While Billy the Kid's tale has been told in a number of ways over the years, director Vincent D'Onofrio has chosen to tell this tale through the eyes of a youngster (newcomer Jake Schur) that "The Kid" (Dane DeHaan) aids and finds himself at the center of a famous confrontation between the notorious gunman and lawman Pat Garrett (Ethan Hawke). The film also stars Chris Pratt, and it's due in theaters March 8. Watch the trailer below.
As you can see, the stomp-clap beat of the song works well in setting the mood for the action onscreen and the jangly spurs utilized in the Western.
"Heaven Knows" has a special place for The Pretty Reckless as the track became their first No. 1 Mainstream Rock single. It arrived in late 2013 ahead of their 2014 album release for their sophomore set, Going to Hell.
The Pretty Reckless have been relatively quiet since finishing touring support of their third studio album, 2016's Who You Selling For. However, in a Facebook post late last June, Taylor Momsen hinted that she'd begun work toward the band's fourth album. Momsen also showed up just last month to honor the late Chris Cornell at his "I Am the Highway" tribute show.
Top 50 Hard Rock + Metal Frontwomen of All-Time