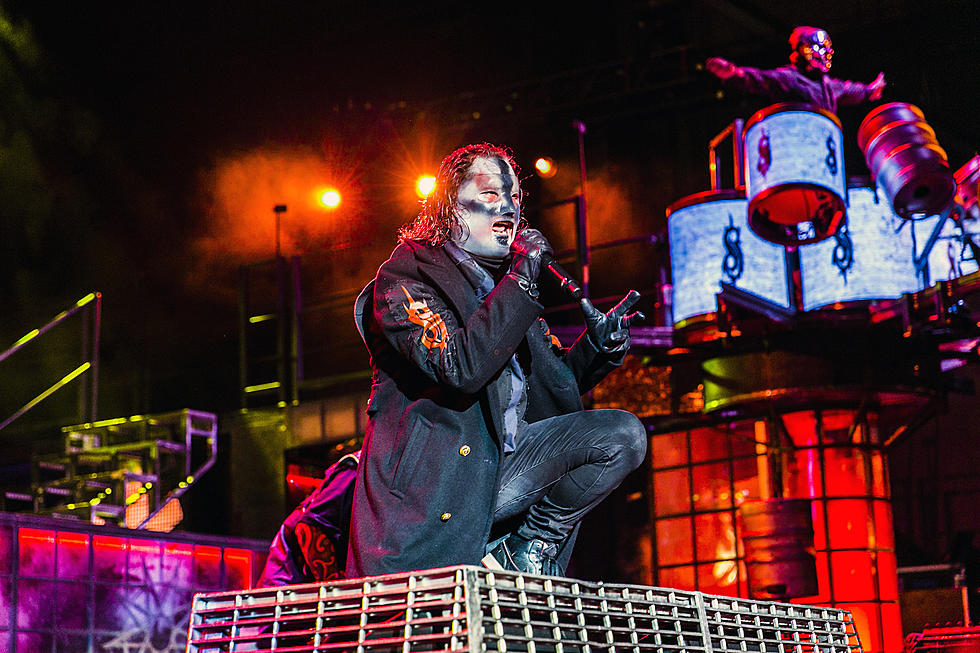 Slipknot Concertgoer Dies After Collapsing Outside of Mosh Pit
Matt Stasi, Loudwire
A concertgoer died Sunday (August 11) following Slipknot's Knotfest at Hollywood Casino Amphitheatre in Tinley Park, Illinois, after collapsing to ground when he was thrust out of a mosh pit.
As reported by Patch, the attendee — Richard Valadez, 62 — was moshing with others during the band's set in the Chicago suburb when he was knocked to the ground and began seizing up. After initial confusion resulted in delayed medical assistance, Valadez was pronounced dead at 11:34 PM local time, according to the Cook County Medical Examiner's Office.
But the cause of his death is not yet known, and circumstances surrounding the incident are unclear. Although an autopsy is currently pending from the area's medical examiner, Tinley Park Fire Chief Forest Reeder said his department did not respond to the emergency call themselves due to jurisdictional issues.
"The Fire Department was not present for this incident at the amphitheater as the emergency medical services are provided by a private contractor for any on-site emergencies," he said.
However, concertgoers who interacted with Valadez during the event offered some information regarding the incident.
"Basically everyone was jumping around in the mosh pit having a good time and just being friendly roughhousing dorks, as usual for metal concerts," said witness Anthony Mackey.
But when Slipknot began playing "Sulfur" about an hour into their set, the man was "hit too hard and fell out of the pit and into the grass," the report states.
Mackey added, "He seized as people were trying to help him up, so we start calling for help."
Witness Brittany Ruel-Curtis commented, "He seemed fine throughout the concert, though, enjoying the music and drinks and talking to the people who sat in front of me." But she added that the venue "definitely should have handled things better: More emergency presence for one. And a better way for people to alert that they need help."
Several witnesses said the thick crowd and confusing scene delayed staff assistance to Valadez for 15 to 25 minutes following his collapse. Two men performed CPR on Valadez as at least one other person pushed back on the throng to prevent him being trampled. Others shined flashlights from their cell phones in attempts to help.
"Over all the whole venue just screwed the pooch on the entire thing," Mackey offered. "No communication, no preparation, nothing."
Our condolences to the Valadez family.
Slipknot's Knotfest continues throughout the month. Ticketing info can be found here.
Rockers We've Lost in 2019