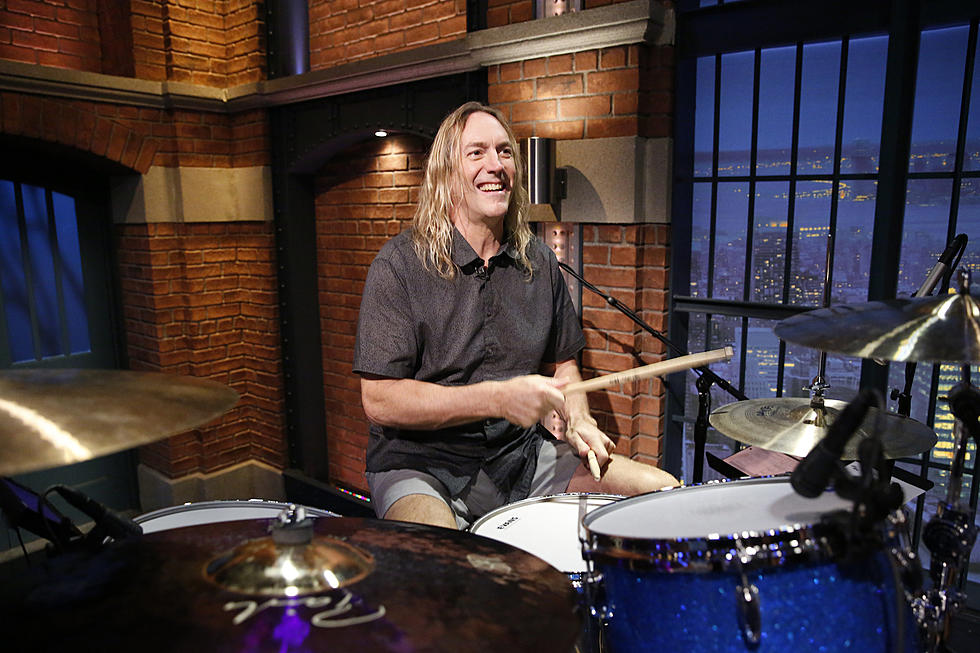 Danny Carey Wanted to Try to Make Tool Album 'One Giant Song'
NBC, Getty Images
Tool's Fear Inoculum just became even more real earlier today when the track list was revealed. Consisting of seven songs and three interludes, depending on which version of the album you listen to, the final product is nearly an 85-minute journey. If seven tracks doesn't already sound like a small number, Danny Carey says he originally wanted to try to make the album "one giant song."
The renowned drummer discusses the segues on the record, acknowledging that their purpose is to give a sort of intermission to both the band and listeners, since most of the songs are so long. "All of these other bands are writing songs to do this or that, but our only concern is where we meet," Carey tells Kerrang! in a new issue.
He continues, "When we get in that room, where it takes us, that's where it goes. Four years ago when we were looking at this, I wanted to try to do a record that was one giant song."
"Chocolate Chip Trip" is one of Fear Inoculum's star instrumental tracks, standing out as yet another one of Carey's drumming masterpieces. He completed the recording for one of the most complicated parts in one take while the rest of the band was taking a break.
We've heard the highly anticipated new album from Tool, and you can read what to expect during your first listen here. See Tool's tour dates here.
Tool Albums Ranked, From Worst to Best