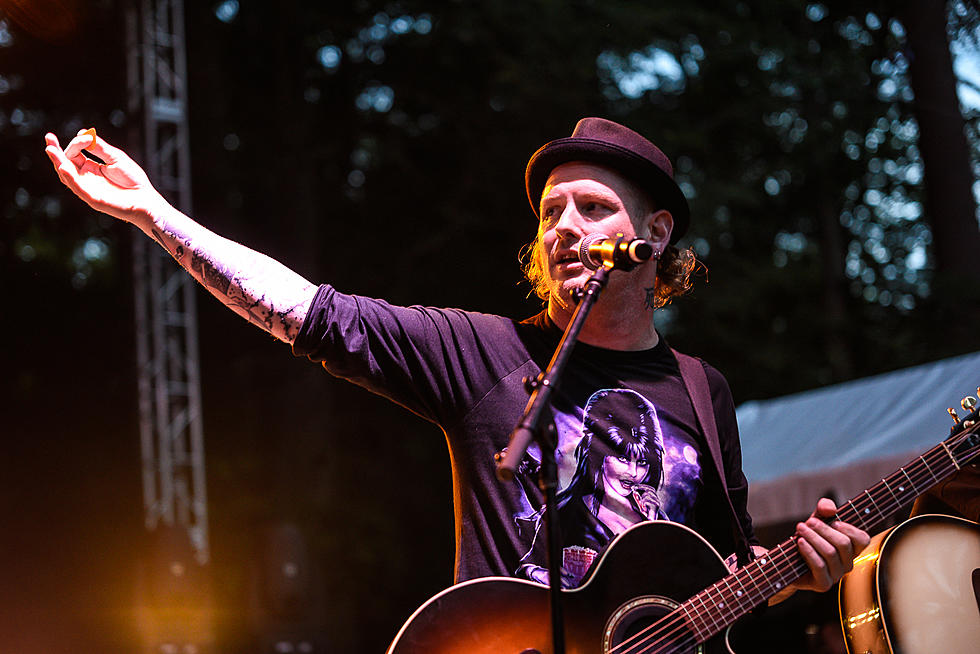 Corey Taylor Plays Different Genres So He Can Find the Perfect Lyric
Evil Robb Photography
Corey Taylor, often referred to as "The Great Big Mouth," has always had a lot to say, whether it's in Slipknot, Stone Sour, or one of his several books. He's viewed as one of the most powerful lyricists of the modern age, but, in his mind, he's still in pursuit of the perfect lyric, which has taken him down various musical avenues in and out of heavy music.
The singer spoke with Music Week ahead of Slipknot's next album, which is still in the works. Reluctant to reveal too much of the lyrical content for the forthcoming record, he did admit that he's reflecting on a dark time in his personal life aside from his kids and his bands, which have been the rays of light.
"The lyrics I'm writing for the Slipknot album are all about that period of time, basically the last five years of my life just trying to get my head around everything and moving towards the happiness I remember," he stated.
When asked if he has any set ways of writing lyrics, Taylor offered, "My mind is so fucking all over the place it's not even funny half the time. For me, the quest has always been the perfect lyric, that perfect turn of phrase, that perfect set of stanzas to sit there and read over and over and be so delighted and tickled that you wrote them and so proud."
The singer said he's come close "a handful of times," but admitted he still hasn't written "the perfect thing yet," which keeps him moving forward. "That's one of the reasons why I also try to write in so many different genres, I never pigeonhole myself into just rock and metal," he explained, adding, "I've branched out, I've done stuff here and there with other bands and genres, to put my ego in the backseat and sing other people's lyrics and try to find meaning for myself in those lyrics."
Aside from Slipknot and Stone Sour, Taylor has been a featured guest on songs by Soulfly, Apocalyptica (which he also spoke about in the interview), Steel Panther, Zakk Wylde, Tech N9ne, Code Orange, Korn and more. He also recently expressed a desire to make a "dark jazz" album.
50 Best Metal Songwriters of All Time