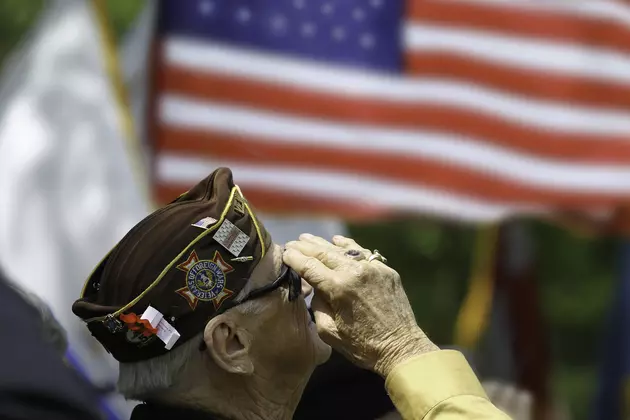 New Report Names Texas 10th Best State For Military Retirees
flySnow
A new report aimed at helping our armed services plan for their retirement says that Texas is one of the best states of military retirees. Just in time for Military Appreciation month, personal finance website WalletHub decided to look at all 50 states along with the District of Columbia to see what states and regions would be better for a military veteran and their family to retire in.
Military retirement is affected by a number of various factors, including state tax policies on military benefits, the job market of the region the person is retiring in as well as various socioeconomic factors that could affect the military personnel. This year, there were changes to the military retirement system that will affect new recruits and current personnel who choose to opt in. Now, instead of the retirement program being a "defined benefit," the military has a blended retirement system that will give funds based on the years of service as well as matching contributions to a "Thrift Savings Plan."
WalletHub looked at 27 key metrics including:
State Tax on Military Pension
Tax-Friendliness
Share of Veteran-Owned Businesses
Dollars in Defense Department Contracts per Capita
Job Opportunities for Veterans
State Authorization for Veterans' Preference in Private Hiring
Veteran Job Fairs per 100,000 Veterans
Job Growth
Military Bases & Installations per 100,000 Veterans
Total VA Expenditure per Number of Veterans
Presence of State Help for Returning Veterans
Presence of Academic Credit for Military Service
Housing Affordability
Cost-of-Living Index
Share of Veterans
Share of Veterans Not Receiving SNAP
Share of VA Benefits-Administration Facilities per Number of Veterans
Quality of University System
Arts, Leisure & Recreation Establishments per Capita
Share of Population Aged 40 & Older
Share of Homeless Veterans
Idealness of Weather
Number of VA Health Facilities per Number of Veterans
Federal, State, Local & Private Hospitals per Capita
Physicians per Capita
Quality of VA Hospitals
Presence of Veteran-Treatment Courts
According to the report, Texas came out in the top ten of the list, while New Mexico came out in the bottom 3. Texas came in as #5 on the list for most VA health facilities per number of veterans as well as the fact that Republican states ranked as more friendly towards military retirees.
Here's where Texas came out in the report:
Military Retirement in Texas (1=Best; 25=Avg.)
5th – Number of VA Health Facilities per Number of Veterans
27th – % of Homeless Veterans
17th – Housing Affordability
27th – % of Veteran-Owned Businesses
13th – Number of VA Benefits-Administration Facilities per Number of Veterans