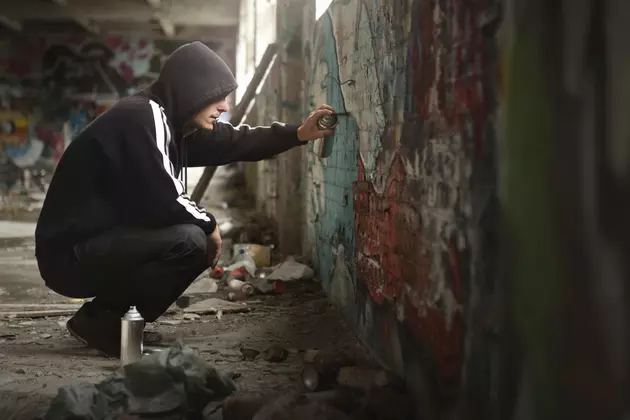 New Mexico Mosque Vandalized With "Christain" Message
FelixRenaud
A mosque in New Mexico was vandalized over the weekend with a message by "a real Christain."
The question is- are you a "real" Christian, when you can't even spell your religion correctly?
A mosque in Clovis, New Mexico was defaced over the weekend with a strange message that is confusing people in the neighborhood. The Golden Mosque looked different on Monday morning, when neighbors  noticed a red spray painted message on the side and front of the building. On the side of the building, the vandal wrote: "Happy Birthday Jesus Christ. From a real Christain." On the front of the building, the vandal then wrote the name "Trump" and then again mispelled the word "Christain."
According to KRQE, city officials in Clovis said they could confirm if the mosque was still in operation nor who owned the building. Police say because the graffiti doesn't directly attack a person or group of people and they can't find an owner of the building, charging for a hate crime would be difficult. The criminals could be charged for vandalizing the property though. The city of Clovis say they are aware of the graffiti on the building and are working to get the vandalism removed. Police also say they don't have any suspects at this time.