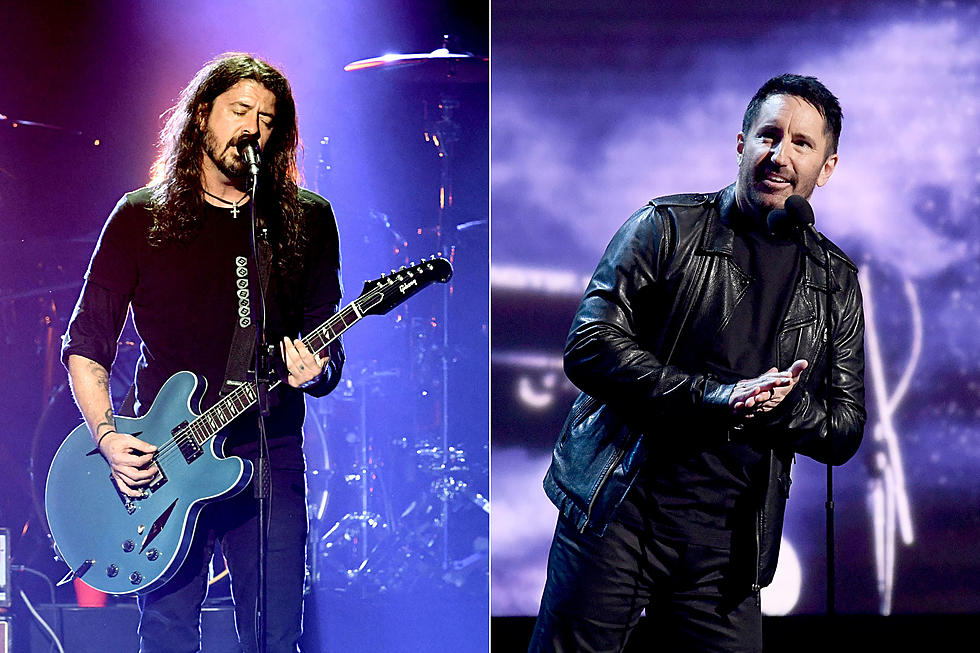 Foo Fighters, Nine Inch Nails + More Supporting Planned Parenthood Campaign
Kevin Winter / Dimitrios Kambouris, Getty Images
Music often provides one of the greatest platforms for getting a message across, and a number of musicians are hoping their united voices of support will bring attention to an issue to a Planned Parenthood campaign.
Foo Fighters, Nine Inch Nails, Queens of the Stone Age, The Distillers, Bob Mould, Beck, Third Eye Blind, Band of Horses, The National, Chvrches, Death Cab for Cutie, White Reaper, Pussy Riot, Heart, Sleigh Bells, Spoon, Phantogram, X Ambassadors and many more are among the artists who've lent their support to the "Bans Off My Body" campaign.
"Musicians across the country are standing in solidarity with Planned Parenthood. They're saying access to sexual and reproductive health care is about the same type of freedom that allows them to create music and speak their truth — because no one is free unless they control their own body. Right now, sweeping bans on safe, legal abortion are stripping away our freedoms," reads a statement on the site. "Now is the time to band together and say KEEP YOUR BANS OFF OUR BODIES!"
Other name acts from other genres like Miley Cyrus, Katy Perry, Ariana Grande, Alanis Morissette, Lady Gaga, John Legend, Lizzo, Macklemore, T-Pain, Nicki Minaj and more are also standing behind the planned parenthood campaign.
To learn more about the current issues affecting Planned Parenthood and to learn how to donate, visit the campaign site here.
Trent Reznor's 50 Greatest Songs