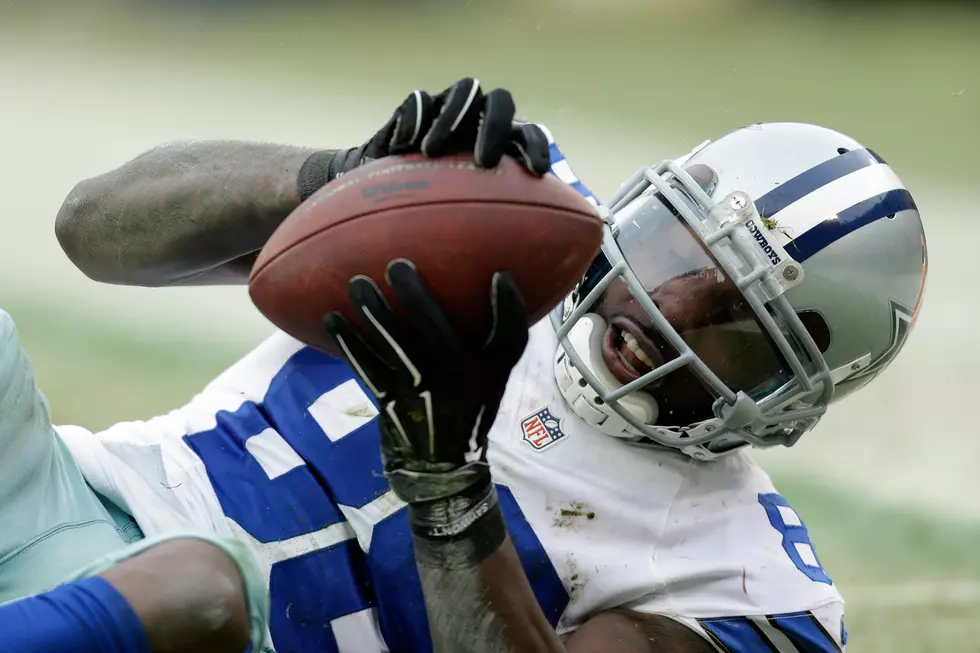 Dez Bryant Non-Catch Would Be a Catch Now
Getty Images
Was it a catch? At the time it was not. And that really, really bugs Cowboy fans. But let's be honest here. That catch would not have won the game for the Cowboys. It didn't even give them the lead. It would have given them the ball on the one yard line with just over 4 minutes to go. A lot can happen in that time. If you need a refresher, CLICK HERE to watch the catch/non-catch.
Well, it's looking like the NFL is about to relax a little bit on the whole "surviving the ground" part of completing a catch. As the NFL Competition Committee takes a look at rule changes this off season,
John Mara, owner of the Giants, came out and said that not only would Bryant's catch be complete, so the same would go for Calvin Johnson. And this was voted on unanimously.
"I think where we are unanimous [are] plays like the Dez Bryant play in Green Bay, going to the ground, [and] the Calvin Johnson play from a couple of years ago," says Giants owner John Mara. "I think all of us agree that those should be completions. So let's write the language to make them completions."
The catch that the Committee isn't quite so sure on? The Jesse James catch from this past season against the Patriots. If you need a refresher on that one CLICK HERE.