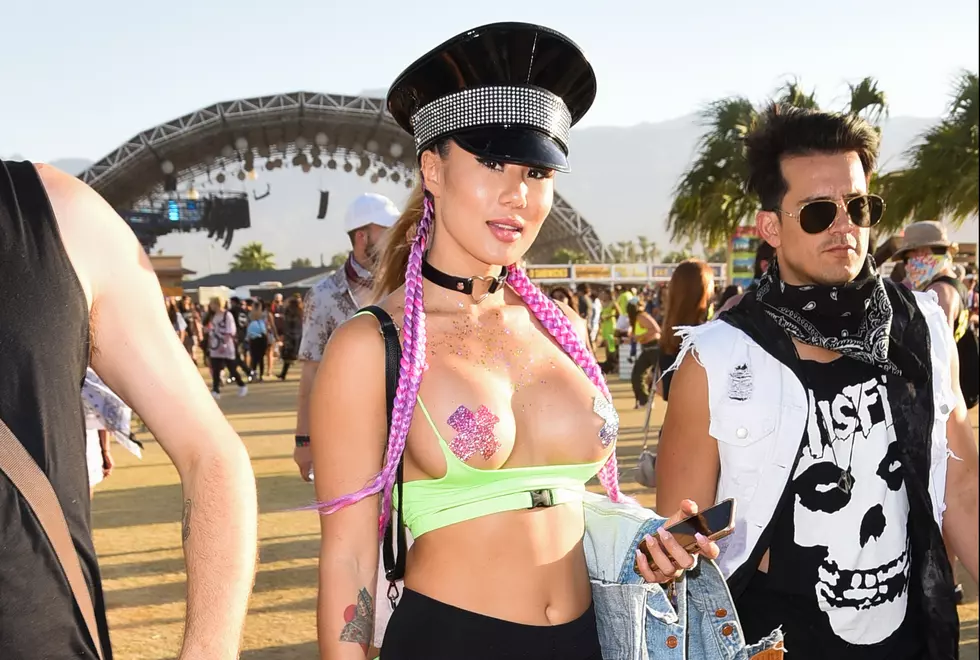 Colorful Braids, Mesh And Lots Of Skin- The Coachella Fashions
Getty Images for Coachella
Coachella may have just wrapped up their second weekend but people are talking about all the insane fashion choices that were seen at the festival. The Coachella Valley Music and Arts Festival is the place to go to be seen and show off some of your most wild fashion choices. This year's festivities didn't disappoint, with some of the most outlandish outfits yet making their debut. Some fashion choices were seen again this year (glitter boobs anyone?) while others made quite an impact and were seen all over the grass of the polo grounds. Check out some of the looks we saw that were the most memorable.
Cornrows and french braids and everything in-between, pretty plaits of her were seen all over Coachella this year. Looks like this style is one we will probably see again, considering it's a great way to keep your hair off your face when the temperatures are reaching the high 90s.
This style was huge last year and it looks like it was still a favorite of many who attended the festival, but not as many were seen this year. Instead of the glitter boobs we saw a lot of.....
Whether under a see-through top or busting them out on their own, pasties made a serious comeback to the fashion world and were embraced by men and women alike. But seriously, there was an INSANE amount of pasties seen at the festival this year.
A mixture of country and urban style, this style seems to take a bit of both and blend them together beautifully- just like the song does. Many chose to wear cow print, a cowboy hat, or the classic ass-less chaps but the cowboy look was all over the festival grounds.
Whether accentuating those lovely pasties or simply used as another clothing layer on top of some tiny bit of clothing, the mesh attire was the way many at the festival kept cool under the hot, desert sun.
This is a great way to make sure you can find your freinds at the festival ad it's a classic way to show off your unique style. Spring and summer bold colors were in full swing at Coachella.
As Little Clothing As Possible
I don't think this necessarily counts as a fashion style but when youre stuck outside in 90 plus degree heat, you go with the clothing option that will keep you as cool as possible. Add in those 7 dollar bottles of water and tens of thousands of people all pushing to get to the stage when "La Chona" comes on, and you're going to be pretty hot at Coachella. Better to dress in as little as you can.