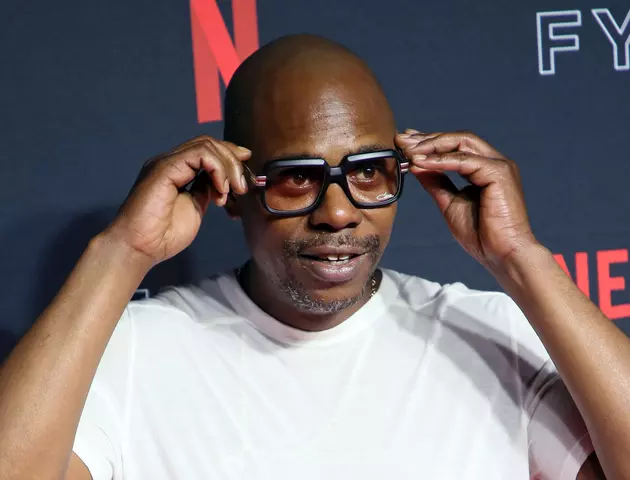 Best Way To Make Sure You Get Tickets For Chappelle/ Stewart Show
Getty Images
Dave Chappelle and Jon Stewart announced a joint comedy tour and we were lucky enough to get 2 dates! Find out how to have the BEST CHANCE at scoring tickets. Once the news came out that Chappelle and Stewart were touring together and El Paso was getting two dates, fans of the comedians have been trying to see how they can secure tickets.
Lucky for all of you, we know how fans can get the best chance at scoring those tickets. Organizers want to make sure that the tickets go to true fans and not scalpers, bots or companies. To combat this, all tickets will be sold through Ticketmaster's Verified Fan platform, which you must sign up for by TODAY AT 10 PM AT THE LATEST! To sign up, register at
After you register, you receive a confirmation email and on Thursday you'll get another email with a link to purchase tickets to the show. The link will only work for the person who registered is NOT TRANSFERABLE. The demand for tickets to this show is expected to be overwhelming and the use of the verified fan platform organizers are hoping will help make sure that tickets end up in the hands of actual fans and not in the hands of scalpers of bots. The use of Verified Fan doesn't guarantee that you will get a ticket, but just that only fans are invited to buy tickets.
Then on the evening of Thursday, May 17th you'll receive an email confirming whether you have been verified and will be allowed to purchase tickets. Tickets go on sale Friday, May 18th at 10 local time. Here are some tips about this show and the Verified Fan Sale:
Codes cannot be transferred or purchased
No Verified Fan tickets have been sold yet
Limit four tickets per code
All registered fans are equally eligible to participate in the Verified Fan Onsale.
If demand is more than supply, fans will be selected at random to participate in the onsale
Tickets will be available on a first-come, first-serve basis so purchasing them right when they go on sale will mean a better chance at getting tickets or better seats.
Find out more information about this show at the Ticketmaster website.