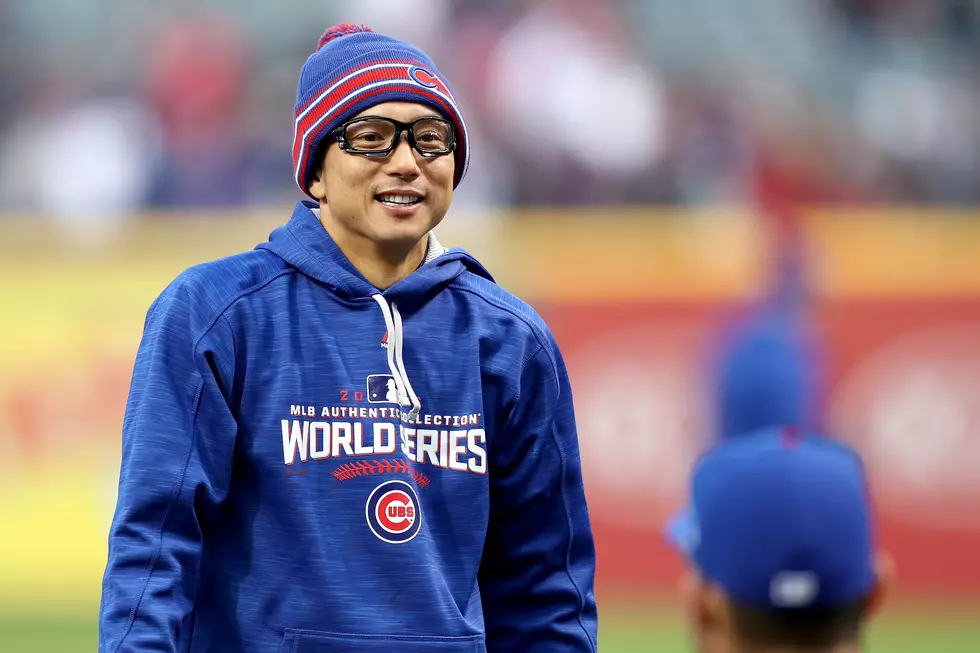 Baseball is Losing a Legend, Kawasaki Retires
Getty Images
If you aren't familiar with Munenori Kawasaki, you've really missed a true legend in the sport of baseball. After 17 season in professional baseball, combined between the NPB (Nippon Professional Baseball) and the Majors, he's hanging up his cleats. First, let me get through the boring stuff.
Munenori Kawasaki made his Major League debut in 2012 with the Seattle Mariners.
He moved on to the Toronto Blue Jays for the 2013 to 2015 seasons, until landing in Chicago with the Cubs in 2016 where he won a World Series.
He didn't play a whole lot when he was in the Majors, accumulating the stats:

Batting average - .237
Hits - 150
Home Runs - 1
Runs batted in - 51
Stolen bases - 12
You're probably asking yourself, what in the world makes Munenori Kawasaki a legend? Well, let's go to the tape. First, we have the famous "monkeys never cramp" interview.
Next up, we have the "I am Japanese!" speech.
And finally, he made an appearance on Intentional Talk.
I haven't been able to confirm this, but I have head that this is all an act and he's really playing up the Japanese angle for comedic effect. And I have to tell you, it works. I just hope he's able to land a TV job somewhere and keep this up. He's brilliant.