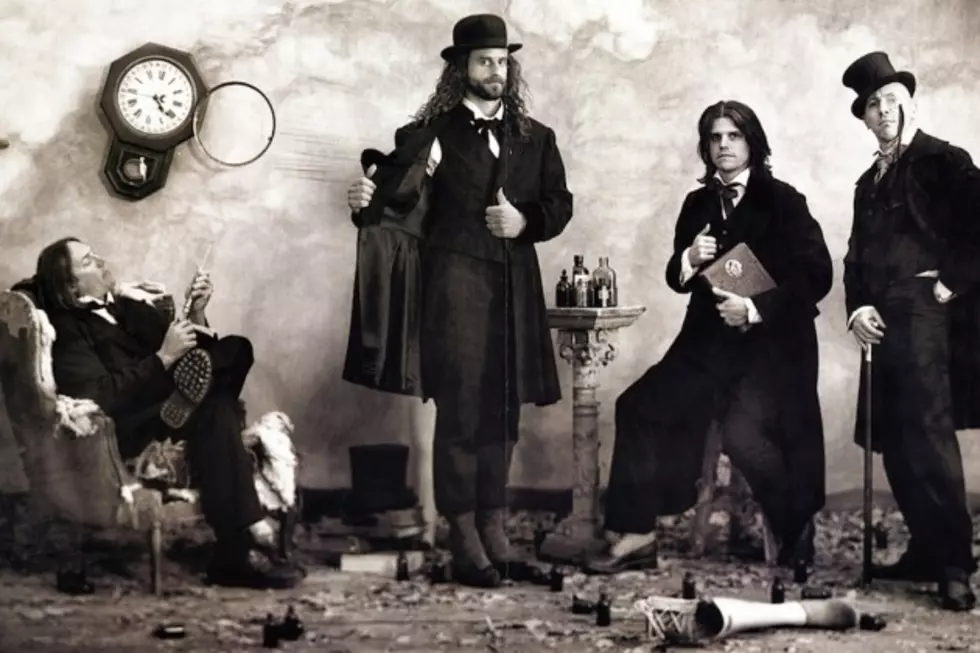 Tool Lawsuit Settled, Band Expects to 'Speed Up the Progress' of New Album
Tool Dissectional
The updates are coming more in frequency, which is a good sign that Tool are going to finish their long-awaited follow-up to the 10,000 Days album. Another good sign is that the band has reportedly settled the legal matters than have plagued them moving forward.
Guitarist Adam Jones tells Yahoo Music that the group has settled a multi-layered lawsuit that started with one of the band's employees taking legal action over credit for artwork and got messier when the insurance company they expected to take care of the matter refused to do so and filed suit against the band when they disputed the legality of the action.
"It got really ugly and shameful," says Jones. "This is a real simplification of the matter -- but imagine paying auto insurance, getting into a wreck and expecting the insurance company to cover you. And they come back to you and say, 'Well, you drive an SUV and we don't consider that an auto so we're not going to cover you.' And then they turn around and sue you because you want them to cover you. It's crazy."
Jones says the legal matters have taken their toll on the band and not only played a roll in the delay of a new album but also kept them from touring more as well. After a long delay, the case finally went to court and was finally settled in the band's favor.
"I had a real feeling that things were going to go in our favor because the day the trial was supposed to start, the venue was changed on us," says Jones. "We moved over to a North L.A. courthouse and we had a brand new judge who was fantastic." The guitarist added that the new judge's name was Randy Rhodes, so he felt like the power of metal had given him a guardian angel.
Jones also reveals that one of the band members dealt with a serious health issue. "I'd rather let the person who dealt with the illness talk about it out of respect," Jones says. "But one thing was a really scary do-or-die, serious illness and that was really scary."
As for their new music, Jones says, "Our greatest strength is jamming and coming up with stuff. We're doing that really well now and I'm excited about everything we're working on. Some of it's really heavy, some of it's really complex and some is more atmospheric, but it's definitely Tool."
He concludes, "I think having this lawsuit out of the way should really speed up the progress of getting the album done." He adds that he hopes the band will release the album by the end of this year.