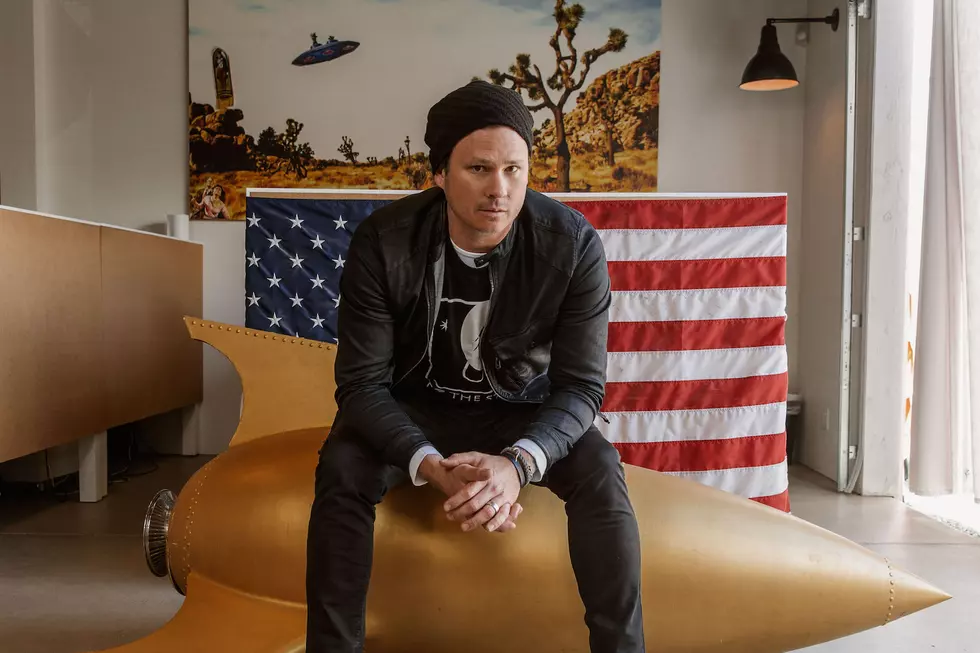 Tom DeLonge Says He's 'Not in the Way' of Blink-182's Evolution
LeAnn Mueller
Saying it's "really hard" to express his artistry to his satisfaction within Blink-182, former member and current ufologist Tom DeLonge recently spoke to the NME about his new Angels & Airwaves song "Rebel Girl" ahead of that band's first tour in seven years. But while DeLonge's current outlook may not "fit as well with the things [Blink] want to do," he contends that he fully supports his old band's musical evolution.
"I'm excited for my brothers in Blink to evolve, do what they want to do and create art the way they want to create it," DeLonge offered. "And I'm not in the way of that, in any way, shape or form. I completely support them. The better they do, the better it is for all of us."
He continued, "People can see the creative differences when they listen to the Blink stuff and they listen to what I'm doing with Angels & Airwaves. They can start to understand why I didn't fit as well with the things they want to do. I just have a lot to say. I have a lot of emotions I want to get out. It's really hard for me to do that in that specific arrangement but it doesn't mean I don't care about them, love them and want them to succeed. It just means I want my own canvas to paint on. There's something that's burning inside of me that's so big, I'm going to explode if I don't get it out."
Musicians Fans Most Want Back in Their Old Bands