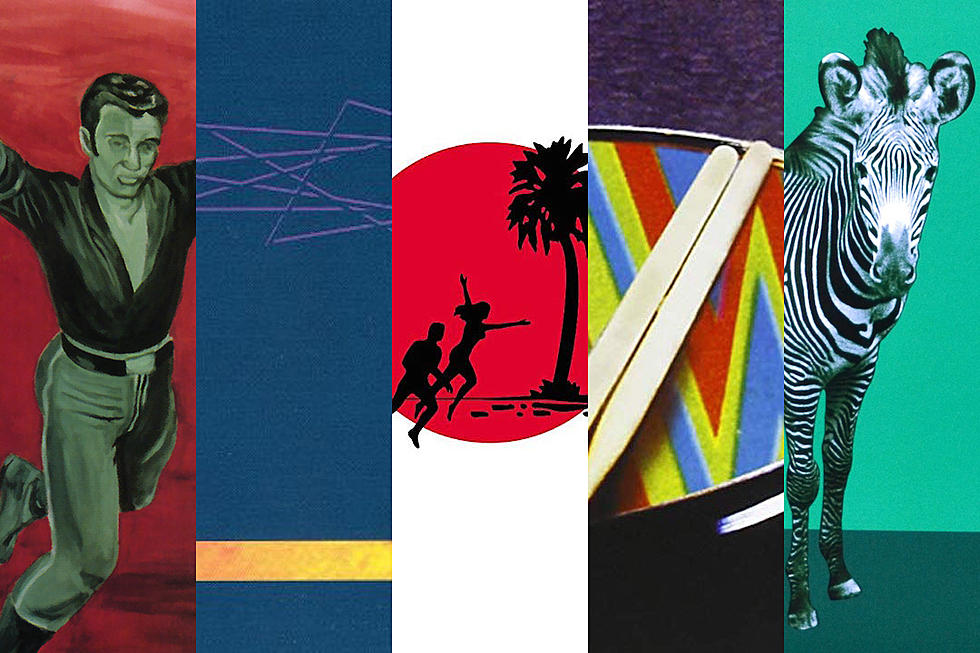 England's Puppy: 5 Alt Rock Albums You Didn't Know About
Interscope / Revelation Records / Warner Bros. / Matador / RCA
There's a bit of buzz around London's heavy alt-rock newcomers, Puppy, who will properly introduce themselves with their debut album The Goat, after issuing an EP and some singles in recent years. Style wise, they're tough to pin down, and that's a good thing as they represent an amalgam of experimental rock sounds from the last three decades, giving nowadays rock a bit of a reboot. And they play power chords! Who ever would've thought that would be so refreshing to hear in modern rock?
Full of enchanting melodies and off-kilter arrangements and riffs, Puppy are a power trio intent on breaking the mold, taking musical cues from a range of bands who have come before them. Here, Jock Norton (vocal, guitar), Billy Howard (drums) and Will Michael (bass), pay homage to some of the more off the radar alt rock records.
The Goat arrives Jan. 25 through Spinefarm Records. Get your copy of the album here, and listen to the all-too-catchy jam "World Stands Still" while checking out the band's picks for alt albums you need to check out below.
Puppy: 5 Alt-Rock Albums You Didn't Know You Need