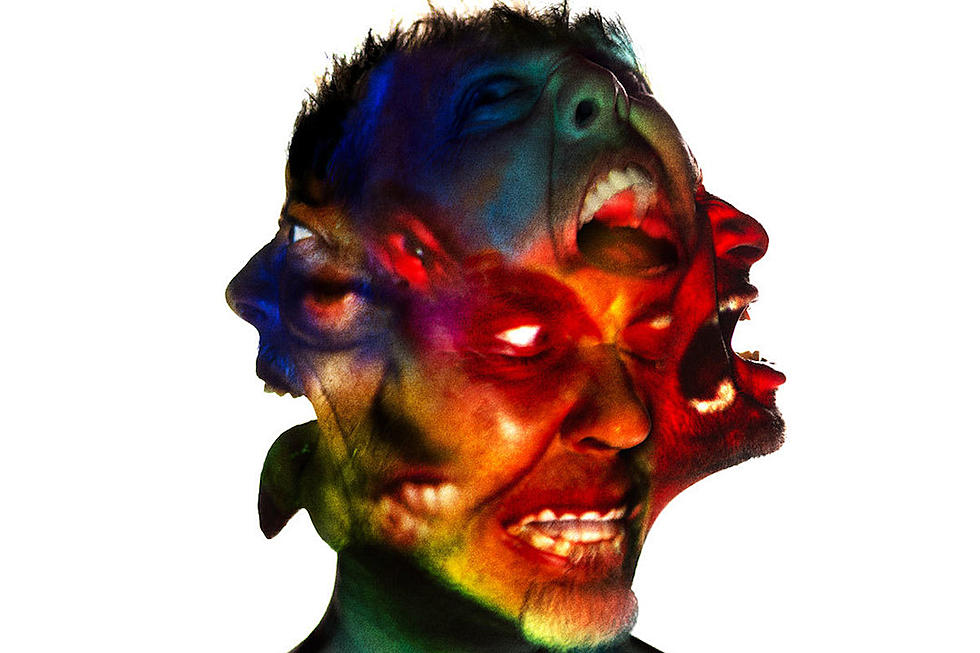 Metallica's Limited Edition Free Halloween Mask Revealed
Blackened Recordings
Metallica love record stores. After serving as Record Store Day ambassadors for the second time earlier this year, they're continuing to show these shops some affection and fans can now flock to independent outlets to seek out a free, limited edition Metallica Halloween mask!
As seen in Metallica's Instagram post below, the mask is taken from the twisted, contorted face that makes up the album cover of the forthcoming double album, Hardwired... To Self-Destruct. Eye holes have been cutout between the members' faces, making each fan now a part of the album art!
The band announced these masks would be given away starting on Friday (Oct. 28) when they also revealed they'd be releasing their new song "Atlas, Rise!" at 3PM ET on Halloween. Each mask comes with a special download code that will allow fans to gain exclusive access to the new track a full 30 minutes early before its scheduled release.
Zia Records tweeted an image of the Metallica masks as well as the string company Ernie Ball, which both can be viewed below.
To snag a limited edition Metallica Halloween mask of your own, click here to view a list of participating outlets. Even with the download code for "Atlas, Rise!" fans will still have to wait until Monday (Oct. 31), but the thrash legends themselves couldn't wait the weekend without fans hearing at least a tidbit of the song and offered a brief teaser clip yesterday (Oct. 28).
So far, Metallica have released the songs "Hardwired" and "Moth Into Flame" off the new record which will be released on Nov. 18 through the band's own Blackened Recordings. Pre-order your copy of Hardwired... To Self-Destruct at their webstore.
21 Rock + Metal Acts Who Are Always Halloween Ready
10 Greatest Masked Rock + Metal Bands