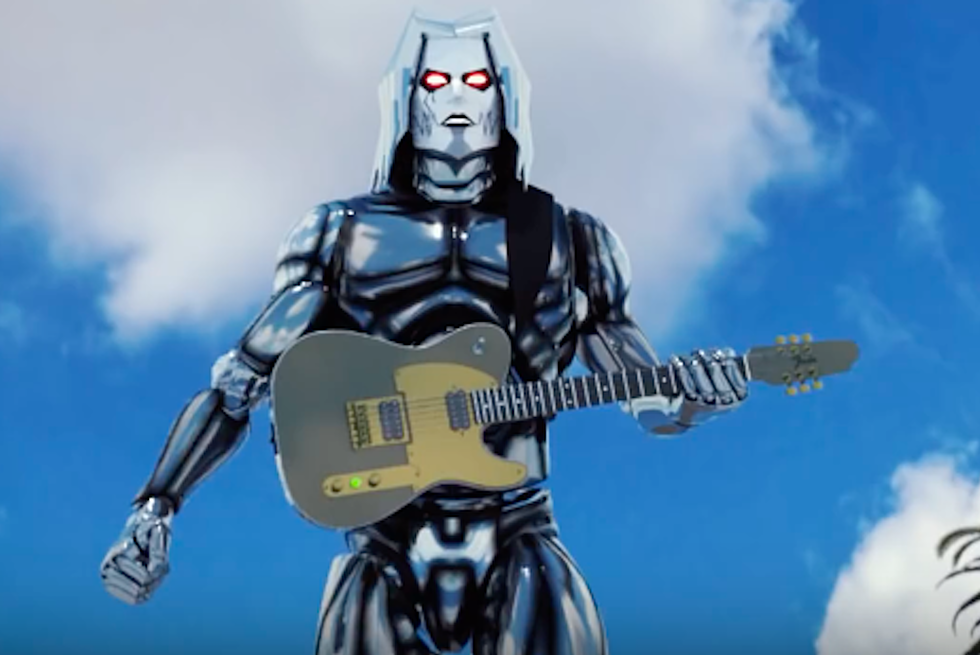 Watch John 5 Wreak Havoc as Giant Robot in New Video
"I Am John 5" Video
John 5 and The Creatures have released a new song "I Am John 5' and a cinematic video with it. "I Am John 5" is from his upcoming new album Invasion and the video is the third to be released following "Zoinks!" and "Crank It - Living With Ghosts." 
The "I Am John 5" video actually serves as the sequel to "Zoinks!" both of which were animated, written and directed by Disney animator Brett Boggs. Butch Patrick, who played Eddie Munster, voices the mad scientist in the video. John 5 basically turns into a giant robot who causes mass destruction in Hollywood. Each song will be put out with a video leading up to the album's release.
"In this video, I am transformed into a mechanical monster and controlled by the mad scientist – performed by Butch Patrick aka Eddie Munster – to destroy Hollywood! I'm programmed with my laser beam guitar to destroy everything in my path! You'll have to watch to see what happens…," says John 5. Watch the video below.
John 5's Shredding is Otherwordly
2019's Most Anticipated Hard Rock + Metal Albums