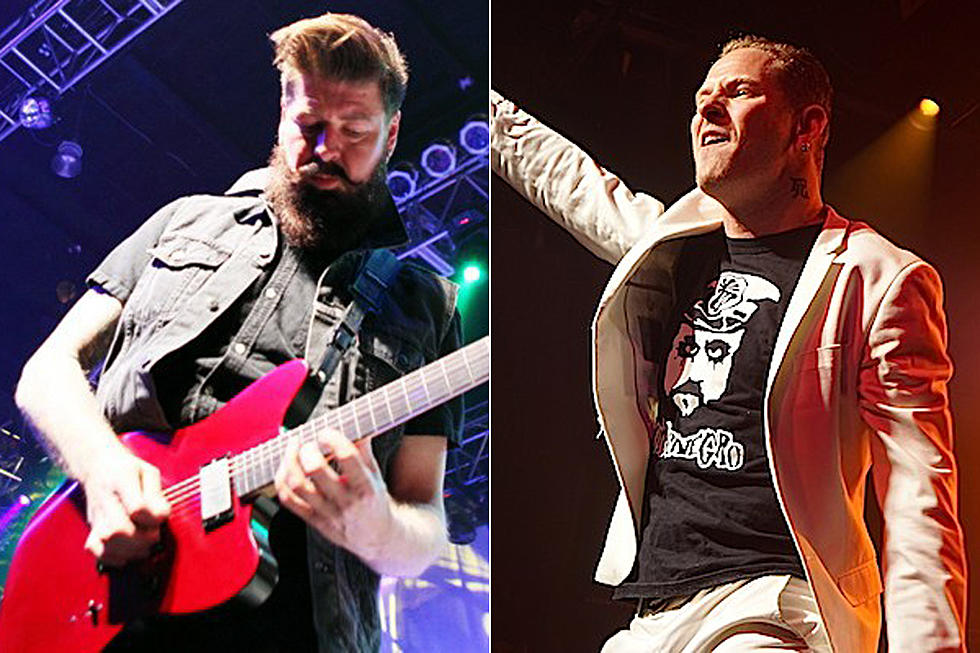 Jim Root: Corey Taylor + I Would Have 'Ended Up Killing Each Other' If I Remained in Stone Sour
Mary Ouellette, SheWillShootYou.com / Spencer Kaufman, Loudwire
A band split can be difficult, especially if you still remain in another band with one of the members. But Slipknot guitarist Jim Root says that things are much better now between he and singer Corey Taylor after he exited Stone Sour back in 2014.
Taylor and Root were the marquee names in the band when it was formed, but Root says that over time he started to sour on Stone Sour. Speaking with Metal Hammer, the guitarist says, "Corey and I are much closer now. It's the best thing, me leaving Stone Sour. We would have just ended up killing each other and driving each other crazy. I can't spread myself that thin."
He went on to add, "I needed it, this band needed it and Stone Sour certainly needed it. I just didn't have the time to commit that I'd have liked. I think they were tired of my shitty attitude, that's for sure."
Root says the period in which he and Stone Sour went their separate ways was "a difficult time," but it's worked out for the best. Christian Martucci joined Stone Sour after Root's exit, and appeared on their 2017 release Hydrograd.
These days, Root is content with his role in Slipknot and the band is currently on tour in support of their new album, We Are Not Your Kind, which drops this Friday (Aug. 9). To look into tickets for the remaining dates on the summer Knotfest Roadshow run, check here.