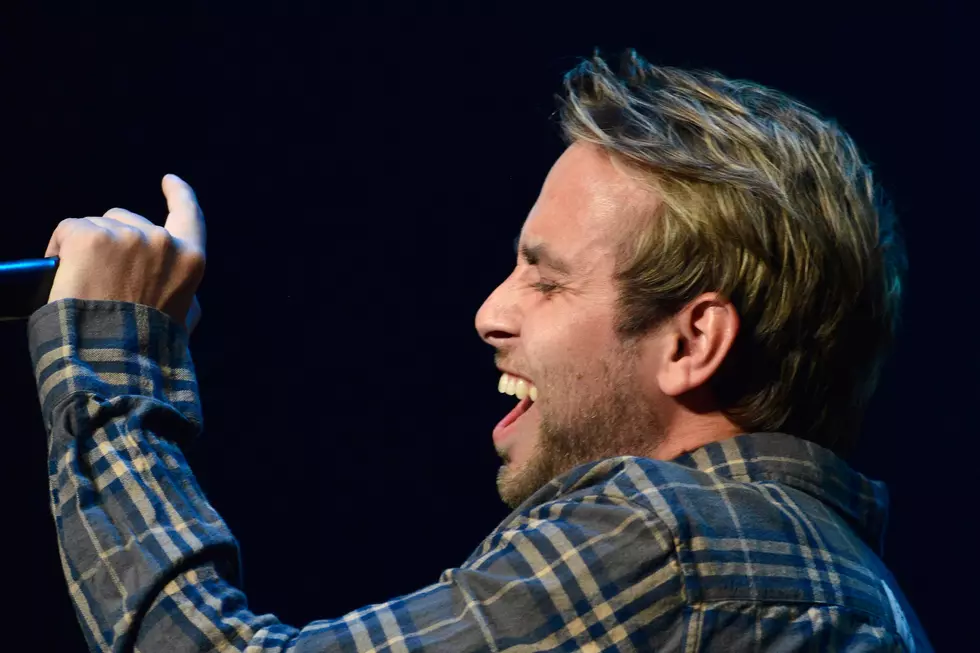 Issues' Tyler Carter Opens Door for Woe, Is Me Reunion
Duane Prokop, Getty Images
Tyler Carter is pretty set in Issues, but that doesn't mean the singer wouldn't be open to venturing out a bit, especially to revisit a past that meant something to him. In a new interview with Bring the Noise, the vocalist reveals that he's open to a reunion of his onetime band Woe, Is Me, keeping the option for the possibility of something happening in 2020.
Eagle-eye fans of Carter's onetime band have taken notice that Woe, Is Me's social media accounts have been reactivated for the first time since 2010, and the singer reveals that he decided to do so just in case the possibility for a reunion comes to fruition.
"After just meeting a lot of people in music and meeting fans on my solo tour, people really had a lot to say about Woe, Is Me - and a lot of producers I've worked with and writers – you know, I did some work with Post Malone a couple years ago and he was a big Woe, Is Me fan... So I just felt like there wasn't a place to really go back and reflect on the legacy that we created with that album. So that's kind of why I wanted to make [the] pages again," said the singer.
He added, "I just felt like, at its peak with Number(S), I felt like that should have a place on the Internet. And also, I mean, if we were to do a 10-year anniversary of Number(S), it would have to be next fall. And there's really no other chance we would get if we were going to do it. Obviously, Michael [Bohn] has shut down rumors of that on the Internet but that doesn't mean I couldn't see something happening next year."
Carter says that his reactivating the band's social media was an anticipatory move to make the most of things in case there is a reunion. "I would want the social media accounts to start growing now, so that way we would have a platform to promote it and stuff," says the singer. "This has nothing to do with money. It has everything to do with there was a legacy that people really still cling to, to this day, and I feel like we should honor that."
While Bohn, who was with Carter in both of his bands, has seemed to dismiss the opportunity, that doesn't mean there's not options. "Fronz [from Attila] hit me up on Twitter publicly and was like, 'If Michael doesn't do [the anniversary], just bring me. I'll scream.' And I was like, 'That would be so bad.' But then fans are like, 'That would be fucking badass!' Because fans are like, 'Well, if [Michael] doesn't want to do it, that's fine. That's on him.'" Carter says he's heard reaction from fans who feel he has to have the original lineup, while others just want to go to a Woe, Is Me show regardless for one more chance to reminisce.
While Woe, Is Me fans can hope for the special moment, Carter is currently going strong with his band Issues. The band just released their first new song without Bohn, a track called "Tapping Out" that you can check out here. The group is also spending time on tour with I Prevail at the moment and dates can be found at this location.
25 Best Metalcore Albums of All Time