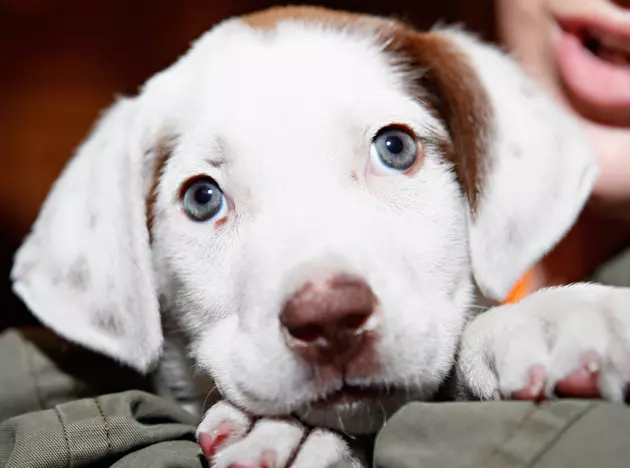 Guys, Wanna Look Sexier? Get a Puppy
Getty Images
Petsies.com recently polled 1000 people and showed them pictures of people with certain kinds of pets. They asked the participants to rate the pictures based on their perception of certain characteristics.
If your a man, here is what different pets do for you:
You'll want to go with a puppy because it adds the most for you.

Attractiveness - Up 13.4%
Sexiness - Up 23.8%
Trustworthiness - Up 14.4%
Intelligence - Up 7.0%
Now while you have that puppy, you're going to want to keep that picture with your puppy on your dating profile for awhile, because once that dog grows up, the numbers go down.
Now, as for women, here are the dogs that increase each trait the most:
Attractiveness - A medium dog will increase that 7.2%
Sexiness - Also a medium dog, up 6.9%
Trustworthiness - This one takes a small dog, and it increases 8.9%
Intelligence - Back to the medium dog for this one, as it increases perception of intelligence 6.1%