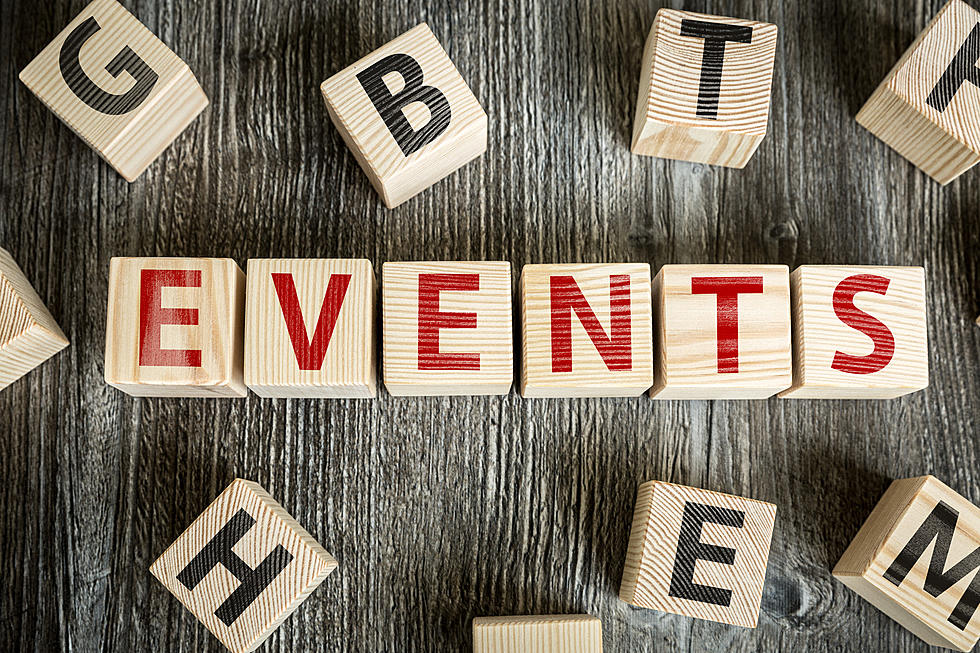 Gun & Blade Show, Wake-Boards, Kyle Park & More This Week
gustavofrazao-Thinkstock
We love keeping you up to date with what's going on in and around the Concho Valley from week to week. Here's a look at what's happening this week...
COOPER'S BBQ LIVE – KYLE PARK                        FRI, JULY 16TH
Cooper's BBQ Live has brought you so many awesome shows during their 2021 series, and there are more to come. Get your tickets for Kyle Park, taking the stage on Fri, July 16th and Wynonna on Wed, July 21st. Keep up with their concert schedule and get your tickets at originalcoopersbbq.com. Listen to win a spot on our guest list as well.
DOWNTOWN MOVIE NIGHT                                                FRI, JULY 16TH
Enjoy Downtown Movie Night every Friday through Aug. 27th beginning around 9 p.m. The movies are shown in the parking lot at 17 E. Twohig between the Cactus Hotel and Miss Hattie's. Bring a lawn chair or blanket. Concessions will be available. The last Friday of each month is Family Friday, and two bicycles will be given away. This Friday the 16th, enjoy another great movie.... "Toy Story 4".
WAKE THE DESERT                                       FRI - SUN, JULY 16TH-18TH
The world's longest Wake-board / Wake-surf tournament, also known as Wake The Desert is back for its 21st anniversary this Fri - Sun,  July 16th -18th. The competition is held on Lake Nasworthy at Middle Concho Park where you will see athletes of all skill levels and ages compete head to head in a Wake-board/surf competition fueled by Malibu Boats with a $20,000 cash prize on the line. Click on familypowersports.com for more information.
SAN ANGELO GUN & BLADE SHOW                       SAT & SUN, JULY 17TH & 18TH
Silver Spur Trade Shows presents the San Angelo Gun & Blade Show this Sat & Sun, July 17th & 18th in the San Angelo Coliseum. Vendors with guns, knives, ammo, collectible items, western memorabilia and much more will be there!! You're welcome to buy, sell, trade or just browse. Admission is just $4.99 for adults, under 12 FREE. Hours are Saturday from 9-5 and Sunday 10-4.
GILLESPIE COUNTY HORSE RACES                        SAT & SUN, JULY 17th & 18th
The Gillespie County Fair Association offers you three more exciting Pari-Mutuel Horse Racing weekends this season at the fairgrounds in Fredericksburg. The next races are this Sat & Sun, July 17th & 18th. Check out their Race Barn where you can bet on other races from top tracks across the nation while enjoying a full bar and casual dining. For more, visit gillespiefair.com. Be listening to win free admission to the races!
If you've got an event coming up, let us help you spread the word. Just email the information to chuck.baker@townsquaremedia.com.
KEEP LOOKING: See what 50 company logos looked like then and now