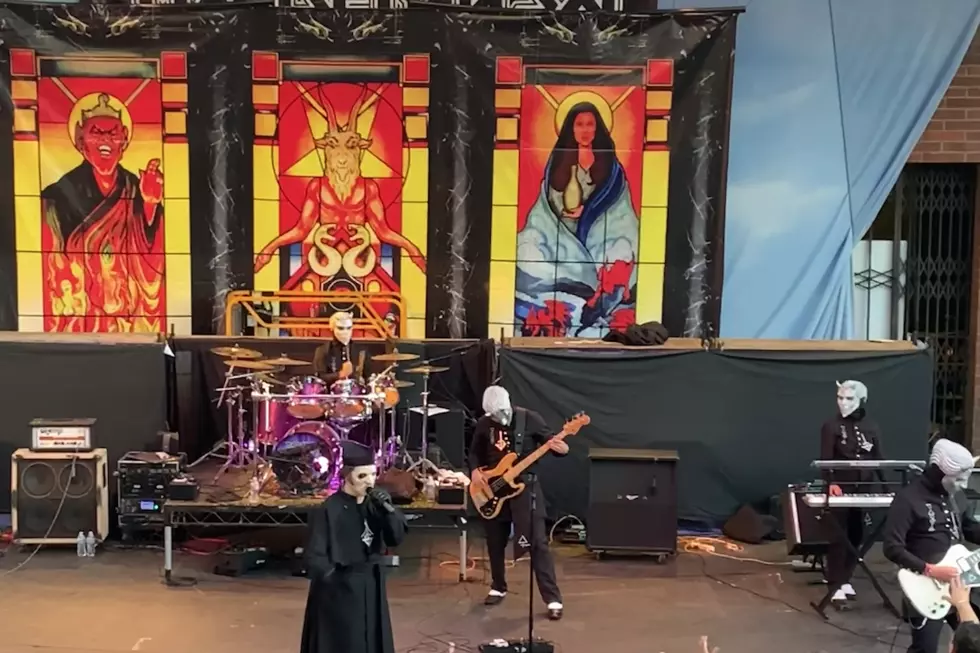 What Do You Think of These Two Ghost Tribute Bands?
YouTube: Southern California's Best Tribute Bands.
It's tough to believe that Ghost's debut album arrived nearly a decade ago. In this time, the theatrical Swedish innovators have become one of the most adored acts in heavy music, taking massive new steps with each ensuing album, the latest being 2018's Prequelle. So, naturally, there's a couple tribute bands doing their best to fulfill the desires of the clergy.
First up is Ghost A.D. (remember that whole Ghost B.C. debacle a few years back?), from southern California. They're a pretty convincing group dedicated to the Ghost aesthetic, extending the production value of their performance far beyond purchasing Nameless Ghoul, Papa Emeritus and Cardinal Copia costumes. Just look at that stained glass backdrop! It looks like they recreated the tour package from Iron Maiden's U.S. run supporting The Book of Souls too with a banner for a Maiden tribute band set behind the stained glass.
Here they are performing "Dance Macabre" and if you look further below, you'll have a chance to compare their cover to The Ritual's cover of the same Prequelle track.
A Ghost show is about more than the music. Tobias Forge is a master at crowd work, regardless of which character he's using to front Ghost. The Ritual, from Orgeon can put on a good show too and while the singer might not be as much of a dead-ringer for the honey-throated voice of Forge, he still does a commendable job and certainly has the banter down.
Who covered "Dance Macabre" better — Ghost A.D. or The Ritual?
If you can't get enough Ghost and have already played Prequelle to death, you'll have to wait at least another year before a new album arrives. "From our perspective, at least, 2019 is already over," Forge told Loudwire in our Metal Artist of the Year profile. "That doesn't limit me from writing or starting the steps, but when it comes to having a consecutive three months [for] studio time, there is no such time in 2019," he went on, adding, "That will happen, probably, in Spring 2020. Then you have to add like three months of waiting between recording and releasing. So yeah, you see where I'm going."