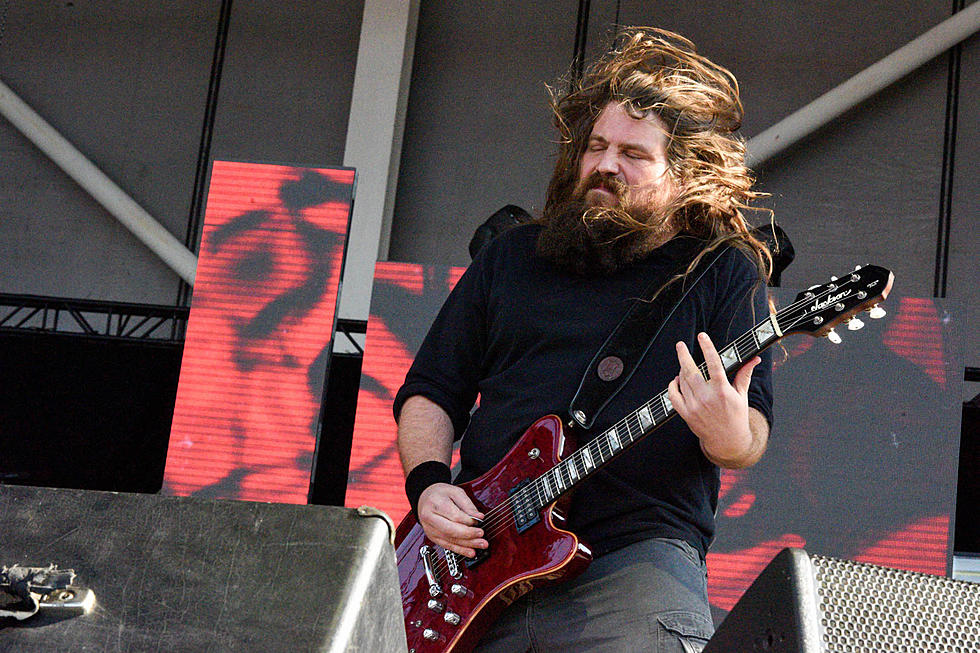 Trivium Pair Also Played With Chester Bennington on Lamb of God Guitarist's Song
Evill Robb Photography, Loudwire
Gregoletto commented on he and Bent's participation in the tweet below:
Morton had commented on Twitter about the song stating, "'Cross Off' was a very free flowing and natural process. Everyone that worked on it put a lot of energy and emotion into it. I feel like you can really hear that in the track, and absolutely in Chester's performance. #Anesthetic #CrossOff."
In addition to Bennington and the Trivium pair, Morton worked with a number of special guests for his Anesthetic solo album. Among the other guests are Papa Roach's Jacoby Shaddix, Mark Lanegan, Testament's Chuck Billy, Oni's Jake Oni, Myles Kennedy, Mark Morales, Buckcherry's Josh Todd, Naeemah Maddox, Arch Enemy's Alissa White-Gluz and Morton's Lamb of God bandmate Randy Blythe.
"In hindsight, I realize how insane we were. You know, it just started really with the music and the songs, and Josh Wilbur, my producer and I going through those," said Morton to radio host Zane Lowe. "At least, for a start. Then, we would do a little demo and just kind of dream like, who would we have sing this in our perfect world? Who would sing this song? We came up with these names like Chester Bennington, Myles Kennedy, Josh Todd, you know? Just based on the song, and ... I would say, probably, 80-85 percent of the time, the guy we wanted is the first call we made and the guy we got."
Morton's Aesthetic album is due March 1, and the guitarist has expressed his interest in bringing the music to the concert stage.
Lamb of God Albums Ranked