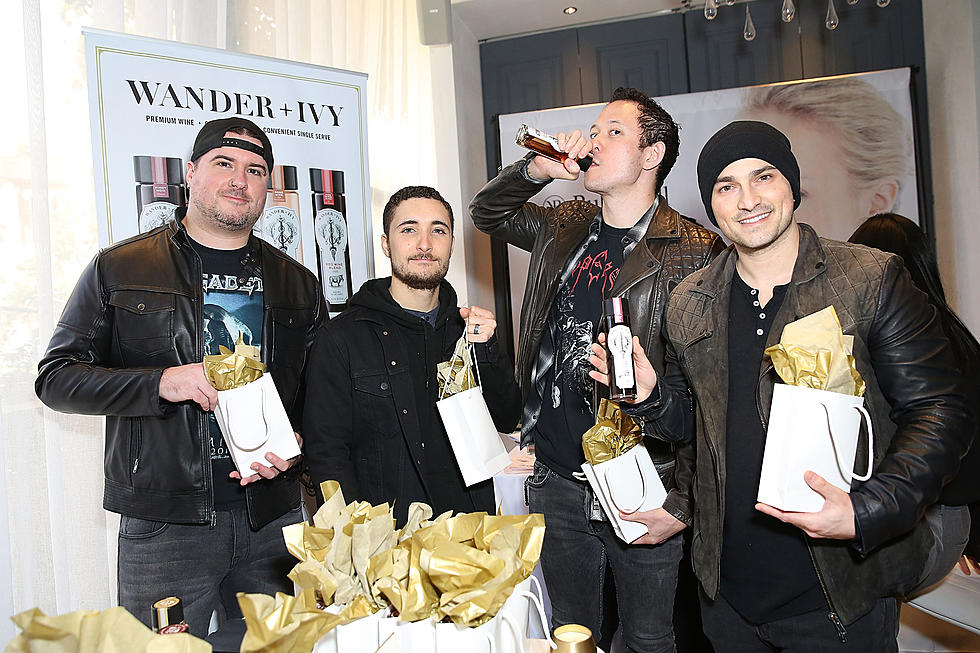 Trivium Are Living Their Best Grammy Life
Rachel Murray, Getty Images
It's Grammy day. Will the guys from Trivium be celebrating a win for their song "Betrayer" in the Best Metal Performance category? We're just a few hours away from finding out, but one thing is for sure — the band is making the most of this Grammy weekend.
Both singer Matt Heafy and bassist Paolo Gregoletto have been documenting some of their Grammy week adventures on social media. Things started off well with a sign of divine intervention outside their downtown Los Angeles hotel room, as Gregoletto revealed.
With ticket in hand, the bassist was ready to make his way over to the festivities:
Heafy started with the video posting of the band receiving their official Grammy medallions, calling it "the sickest unboxing we've ever done." See the video along with tweets from both he and Gregoletto below.
And, of course, they ran into some old friends, as they posed for photos with previous Grammy winners Halestorm and current fellow nominees Deafheaven.
The Grammy celebration also came with a variety of "free stuff" as the band toured the W Hotel's Pre-Grammy lounge:
Meanwhile, Heafy settled in for some fine dining in the lead up to Grammy Sunday.
As has been the case in the past, the Best Metal Performance as well as a number of other rock related categories, will be announced during the pre-telecast ceremony taking place at the Microsoft Theater next door to the Staples Center. The festivities run from 12:30PM to 3:30PM PT and will be streamed live at Grammy.com. The main Grammy broadcast starts at 4:30PM PT on CBS.
Trivium are up against Between the Buried and Me, Deafheaven, High on Fire and Underoath for Best Metal Performance. We leave you with one of Matt Heafy's recent covers, taking on another fellow Grammy nominee. Listen as the singer joins Jared Dines, Alex Bent, Austin Dickey and Vince Mindas for a cover of Post Malone's "Better Now."
Who Should've Won the Metal Grammy Category by Year