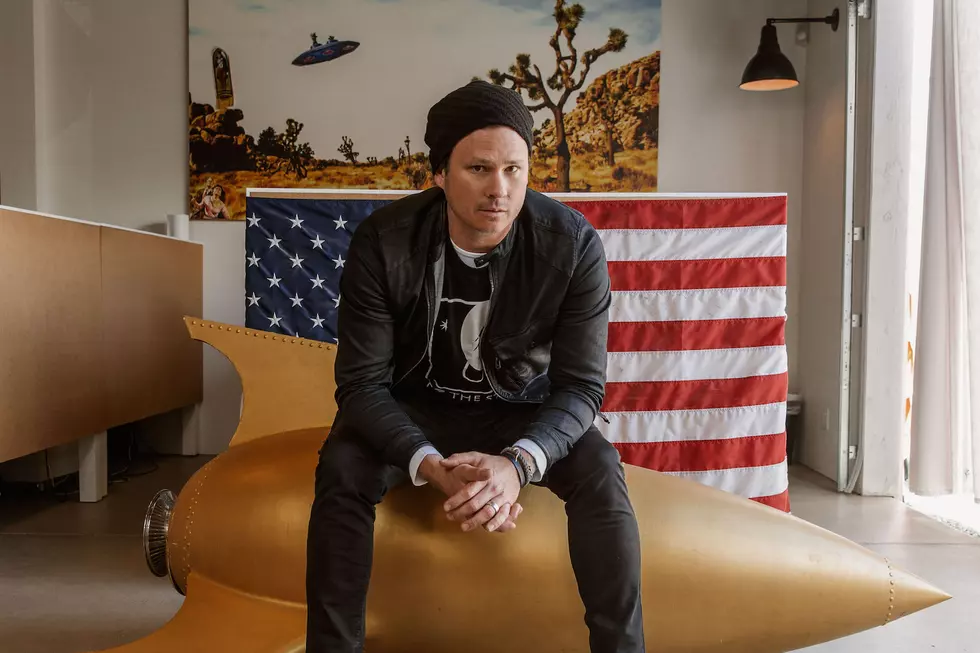 Tom DeLonge Plans on Returning to Blink-182
LeAnn Mueller
It's been nearly five years since Tom DeLonge's last show with Blink-182. After leaving Blink for the second time under hostile circumstances, the band enlisted Alkaline Trio's Matt Skiba as a full-time replacement, but DeLonge has every intention of returning.
Blink's 2009 reunion was one of the most unexpected of the decade, mostly due to the success of the members' new projects and hostility between DeLonge and his former bandmates. The rift between Mark Hoppus and Tom DeLonge seems more irreparable than ever, but DeLonge doesn't see it that way.
In a new interview with Kerrang!, DeLonge responded to the idea that despite Angels & Airwaves releasing a new album this year, fans will still want a new Blink record from Tom.
"I get it – trust me, I love Blink and it's given me everything in my life," Tom says. "And, you know, I plan on doing it in the future. But right now there's just no way – I have way too much going on because Angels & Airwaves is a part of To The Stars, and that's why it works."
DeLonge continues, "When I left blink the first time, I dealt with a lot of losing my identity and people being angry with me. I had to rebuild who I am and what I want to do with my life, and the world didn't support it, really. I understand why, but then over time, they started to understand who I am and why I need to do the things I do."
AVA and Blink both released new songs in 2019, just one week apart from each other. So far, Angels & Airwaves' "Rebel Girl" has received a much warmer reaction from fans than Blink-182's "Blame It on My Youth."
2019's Most Anticipated Hard Rock + Metal Albums