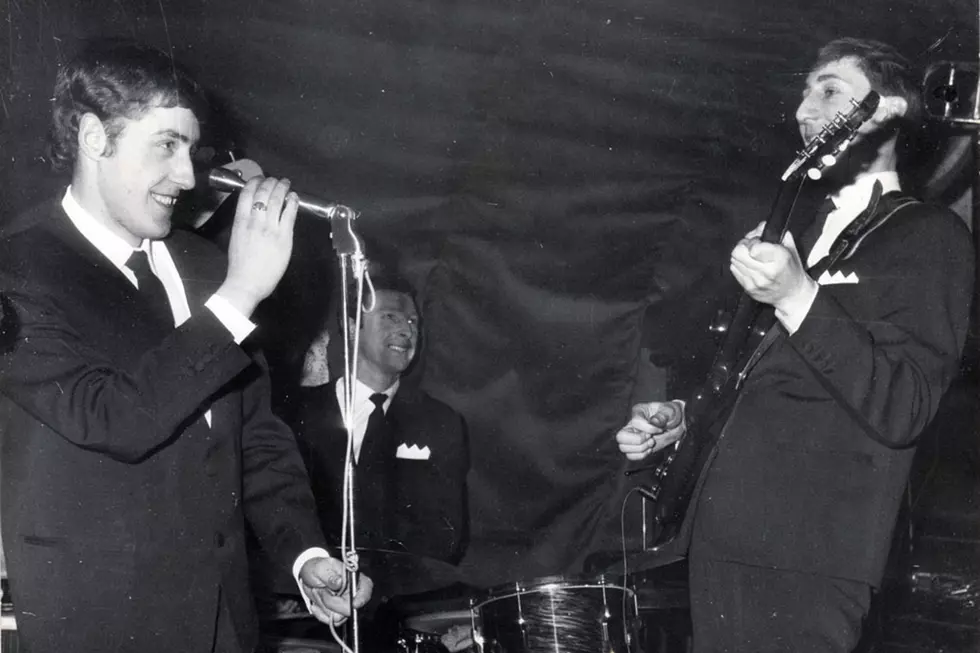 Original The Who Drummer Doug Sandom Dies at 89
TheWho.com
Sandom performed with the band during their time known as The Detours in the early 1960s, before the Roger Daltrey and Pete Townshend-led group changed their name to The Who and recruited the late Keith Moon as their mainstay percussionist. Of course, the influential band then went on to release classic albums such as rock opera Tommy and the watershed Who's Next.
"A bricklayer by trade, Doug was an excellent drummer but was considered by our first record label to be too old for us. It was his age and his wisdom that made him important to me. He never sneered at my aspirations the way some of my peers tended to do (I was a bit of an egoistic handful sometimes). He encouraged me – as did my best friend in those days Richard Barnes. Doug took a while to forgive me, but did so in the end, and although I didn't see much of him we remained friends. He would almost certainly have tried to visit with Roger and me at Wembley Stadium this year, and we will both miss seeing him."
Sandom was quoted in the Keith Moon book, Moon: Life and Death of a Rock Legend, "I wasn't so ambitious as the rest of them. I'd done it longer than what they had. Of course, I loved it. It was very nice to be part of a band that people followed, it was great." Moon would eventually take over for the session drummer the band was using shortly after Sandom's exit. No recordings with Sandom on drums were ever released.