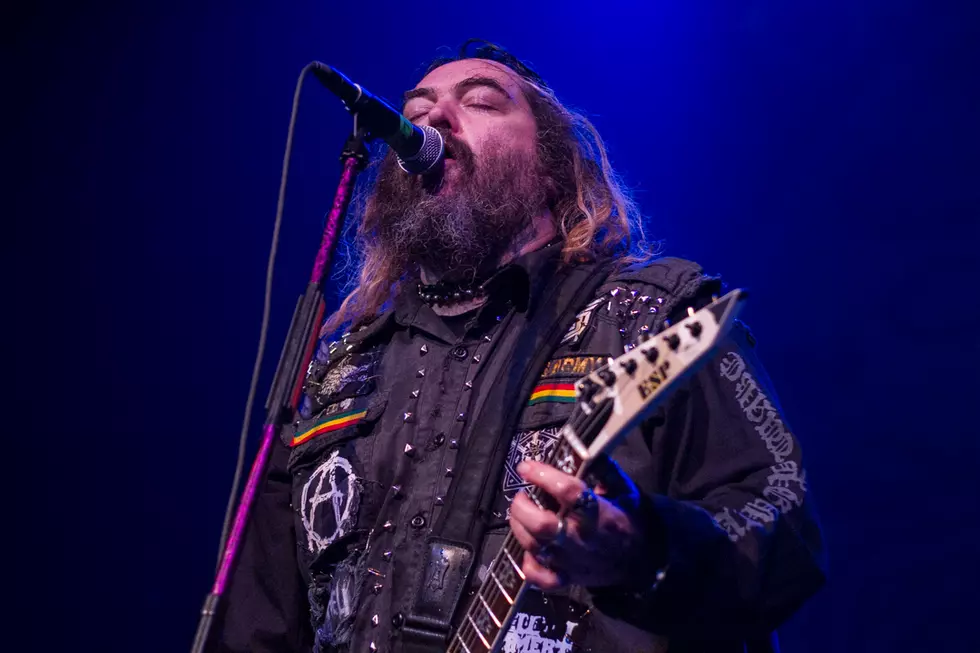 Max Cavalera Says Soulfly's Record Label Didn't Like the Band's Name
Johnny Perilla, Loudwire
Max Cavalera recalls that his record label didn't like the band name Soulfly when he first proposed it to them. The former Sepultura frontman recounts the tale to Asgard Video Channel in an interview conducted prior to Soulfly's Feb. 14 show at The Forge in Joliet, Illinois. (Soulfly's self-titled debut was released by Roadrunner Records in 1998.)
"They didn't like it," Cavalera remembers of his then-label's reaction. The musician initially seemed a bit hazy on the now 20-year-old tale that saw him hastily announce the new name on French TV. Watch the full interview, below.
Cavalera says the label requested a "'cool name like Limp Bizkit or Korn,' you know? And I'm like, 'Well, I don't have one of those, man. I have Soulfly.' ... And they didn't like it. And I was like, fuck it, I don't care if they like it or not. You know, it's my thing, my band. So I went on TV in France and announced that the name of my new band is Soulfly."
Meanwhile, it was a different band entirely that helped the Soulfly founder shape the epithet. Delving into details familiar to diehards, the musician identifies his Deftones Around The Fur feature as first sparking the Soulfly handle.
"It started with the song 'Headup' with the Deftones," Cavalera explains. "I recorded with them, and on the song, I said, 'soulfly'. ... But when I recorded with the Deftones, which was in '97, I didn't have Soulfly until '98. For like a whole year, I was looking for a some other name. I had all these lists of Brazilian names."
He continues, "I even had the guy from the tribe in Brazil that we recorded the 'Roots' record, even he gave me some list of suggested names. That's how deep it was, the search for a name. It was right in front of me the whole time, I just didn't look good enough. And then, one day, [it] finally clicked, like, 'Hey man, the Deftones song.'"
Soulfly have gone on to release eleven studio albums to date, including the band's latest, Ritual, issued last year via Nuclear Blast.
2019's Most Anticipated Hard Rock + Metal Albums