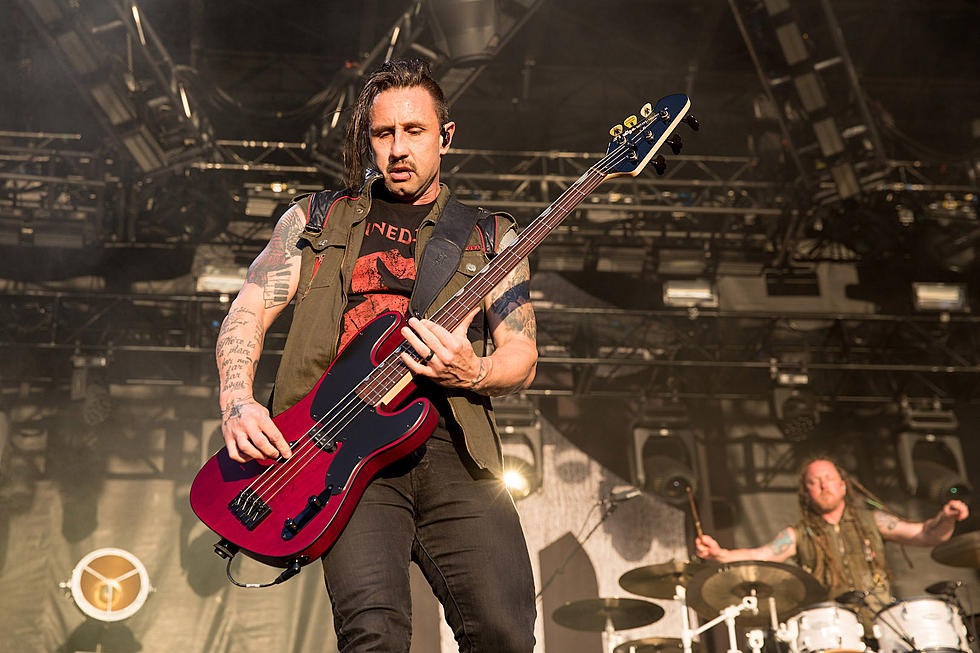 Shinedown Bassist Eric Bass Exits Tour
Miikka Skaffari/FilmMagic, Getty Images
Shinedown announced in a video Wednesday (May 22) that bassist Eric Bass was forced to leave their current tour for medical reasons, beginning with the band's show that night at the Midland Theatre in Kansas City, Missouri.
In the group statement led by guitarist Zach Myers, Shinedown introduced the bass player's temporary replacement in Josh Stern, a musician who previously performed with the rockers when a member took leave.
Watch the video down toward the bottom of this post.
In the filmed statement, Myers revealed that Bass had injured his back, requiring a trip back home to address the issue. He's expected to be out for the band's upcoming gig at Oklahoma's Rocklahoma festival Friday (May 24) and their subsequent show in Dallas on Sunday (May 26).
"If you don't remember, when I had my baby last year, our friend Josh Stern filled in for us," the guitarist began in the clip. "Unfortunately, Eric had to fly home last night. Very uncomfortably, actually. And didn't get to play the show with us. His back is very messed up."
Myers continued of Bass, "He's actually at the doctor right now, and we're going to see what the next steps are. We're very sad he's not going to be with us for the next three shows. But we are glad that our friend Josh Stern was very quick on the draw to come out here and fill in."
See Shinedown in the 100 Best Rock + Metal Albums of the 21st Century