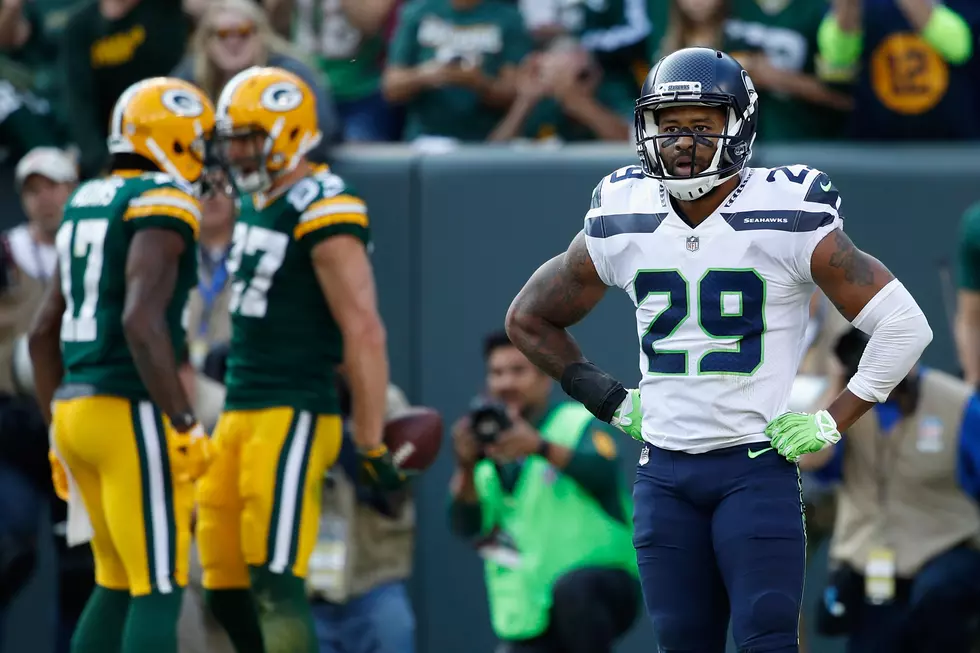 Seahawk Earl Thomas Tells Jason Garrett 'Come Get Me'
Getty Images
It was just over a year ago when Seattle Seahawk safety Earl Thomas was thinking about retirement.
Thomas hasn't retired and is back to playing his 'fly to the ball' kind of football he's known for. After the Seahawks beat the Cowboys this past weekend, keeping their playoff hopes alive, Thomas ran to Cowboy's head coach Jason Garrett near the locker room to give him a message.
Of course this should get Cowboy fans sports pants tight because Thomas is still one of the better safeties in the league. But, Thomas tried to put out any fires in Seattle after this video leaked claiming that he doesn't want to leave the Seahawks yet. Here's how Thomas tried to explain it:
"The biggest thing is when I said 'come get me,' I mean, I don't literally mean 'come get me now. I'm still in the prime of my career. I still want to be here. But when Seattle kicks me to the curb, please, the Cowboys, come get me. That's the only place I'd rather be, you know, if I get kicked to the curb."
Thomas was born in Orange, TX and played his college ball for the Longhorns.