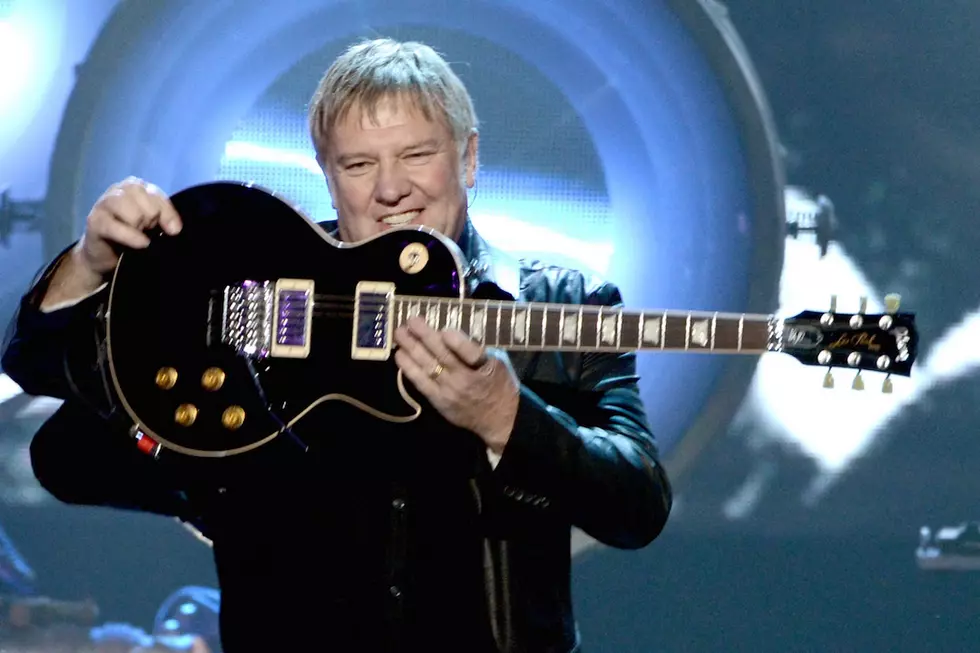 Rush Guitarist Alex Lifeson 'Had Such a Ball' Listening to Tool + Nine Inch Nails on Ecstasy
Kevin Winter, Getty Images
With the future of Rush up in the air after Neil Peart announced his apparent retirement (at least from touring), Geddy Lee and Alex Lifeson have not sought refuge in the shadows. Both have been active, making the interview rounds and a recent one with Lifeson saw the guitarist detailing his experience with ecstasy, including what music he listened to while under the influence.
In a lighthearted chat with Team Rock, the longtime Rush six-stringer joked about his age and how he complains about almost everything. When asked what the best drug he's ever taken was, Lifeson responded, "Cannabis, I think, is the best." He quickly turned his attention towards ecstasy, calling it "fun."
Elaborating more on indulging in this drug in the mid-'90s, Lifeson continued, "I loved it. So many relationships opened up and became deeper, and they remain so. It's the one drug where you have those sorts of experiences and they stay with you. I found that after a while that was wearing off. The more you do it, the less it feels like those first times."
Going on to detail "how amazing music was to listen to," the Rush lifer detailed his surrounding, explaining he took ecstasy with his wife in front of their 6,000 watt speaker system. "We got dressed up and sat there drinking orange juice and smoking about a thousand cigarettes," he said, adding, "and we listened to Nine Inch Nails and Tool – all this loud, intense, heavy music. We had such a ball."
A new Rush documentary, Time Stands Still, will be seeing a one-night-only theatrical release on Nov. 3 through Fathom Events. The film chronicles what may prove to be the Canadian prog outfit's final tour, dubbed "R40" in celebration of their 40th anniversary.
See Where Alex Lifeson Ranks Among the Top 66 Hard Rock + Metal Guitarists of All Time
See Rush in the 10 Greatest Rock + Metal Power Trios