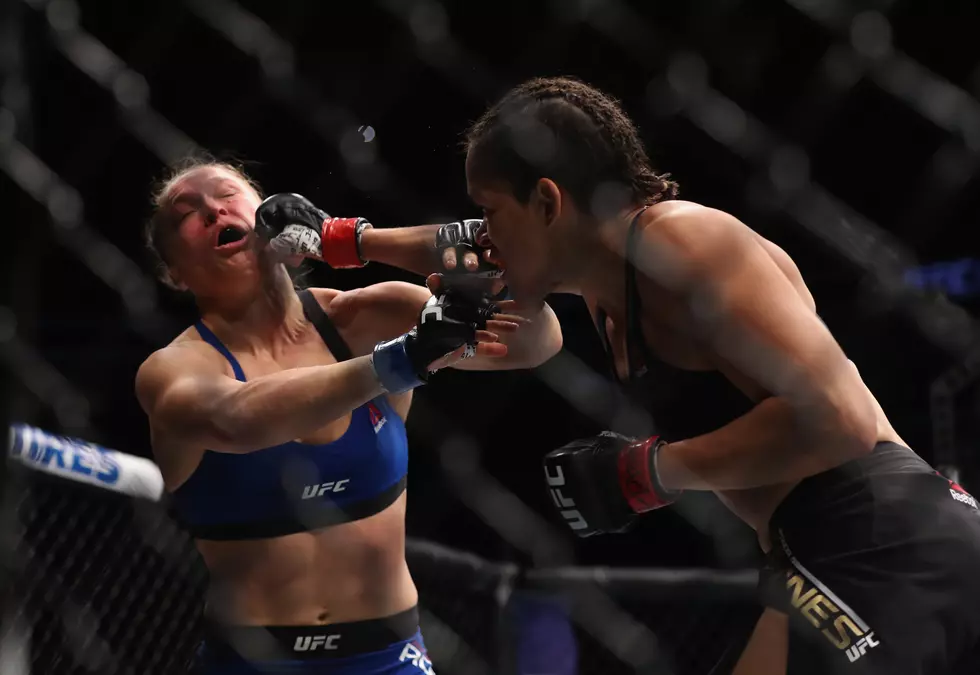 Rousey Not Retired from MMA, Despite WWE Contract
Getty Images
It was one of the worst kept secrets in all of sports entertainment. Ronda Rousey going to the WWE. And not just for a one night thing. A full contract.
Since she walked out this past Sunday at the Royal Rumble (don't even get me started on her using all of Rowdy Roddy Piper's stuff), most people have assumed she's not going to be fighting in the octagon anymore. And can you blame her? She was on top of the world. Looked unbeatable. But all that cam crashing down in the span of two fights and less than 7 total minutes of fight time.
"(Retirement is) what everybody else seems to say," Rousey said. "I never retired from judo. If that's what you guys want to think. All I know is that I really want to devote 100 percent of my time to wrestling right now, and whatever people want to call that, they can call it. This is my life now. First priority on my timeline for the next several years. This is not a smash-and-grab; this is not a publicity stunt. When I first met with Triple H, I told him, 'There are other things I can do with my time that'll make way more money, but I won't enjoy nearly as much.'"
Unfortunately for Rousey, I think mixed martial arts has passed her by. I don't see her getting back in the octagon to make an impact, so it might be best for her to focus on wrestling, where she doesn't have to worry about her lip needing to be surgically reattached to her face.