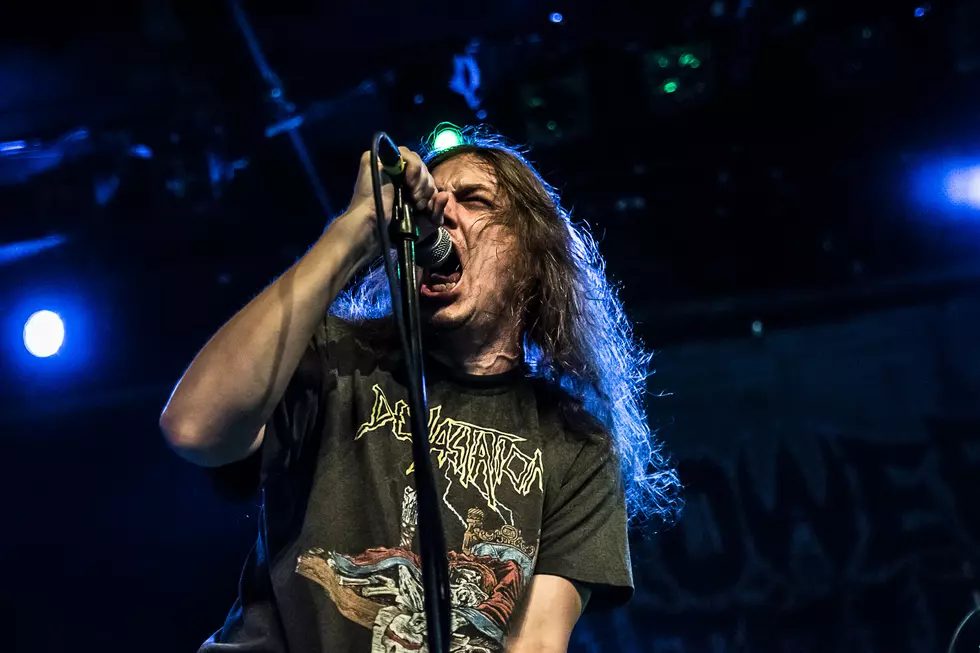 Power Trip's 'Executioner's Tax (Swing of the Axe)' Wins Metal Song of the Year – 2017 Loudwire Music Awards
KEVIN RC WILSON, Loudwire
Power Trip are your winners for Metal Song of the Year at the 2017 Loudwire Music Awards! The new school thrashers took home the Hand of Doom for their devastating cut "Executioner's Tax (Swing of the Axe)."
"Executioner's Tax (Swing of the Axe)" is arguably the standout track on Power Trip's breakout album, Nightmare Logic. The group owe this award strictly to their fans, who voted for "Executioner's Tax" via our Loudwire Music Awards partner Apple Music. Voting was tabulated from Aug. 15 - Oct. 2, with fans casting an official vote by streaming a nominated song for a minimum of 30 seconds. The song with the largest number of streams has been calculated, and it was "Executioner's Tax."
"When we started this band, we just wanted to see the world," said singer Riley Gale, before proclaiming, "Watch out old timers, we're here."
Congratulations to Power Trip for taking home the Hand of Doom trophy for Metal Song of the Year!
Power Trip, "The Executioner's Tax (Swing of the Axe)"