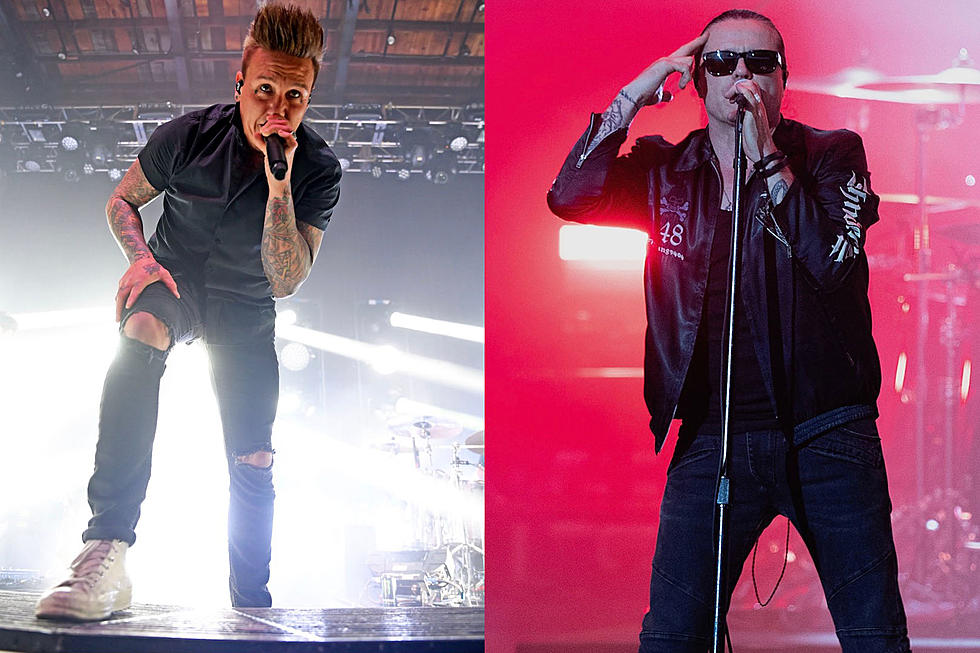 Papa Roach, The Cult + More to Replace The Prodigy at Upcoming Festivals After Keith Flint's Death
Stephen J. Cohen, Getty Images / Mat Hayward, Getty Images
Papa Roach will play during The Prodigy's scheduled set at Sonic Temple in Columbus, Ohio and The Cult at Chicago Open Air in Chicago, Ill. The Crystal Method will replace them during Welcome to Rockville in Jacksonville, Fla. and Epicenter in Rockingham, N.C.
Papa Roach are currently embarking on tour with Shinedown and Asking Alexandria in support of their recent album Who Do You Trust? "We're honored to step in for our brothers in The Prodigy at Sonic Temple on Saturday night," says frontman Jacoby Shaddix. "They are such an influential band for us. We're gonna celebrate, it's gonna be a great night. We love you guys and we CAN'T WAIT to see you out there."
This tour was going to be The Prodigy's first U.S. run in ten years. Flint died last Monday (Mar. 4) by suicide, and the medical reports have just confirmed it was a suicide by hanging. He unfortunately joins a growing list of rockers that have taken their lives over the past several years.