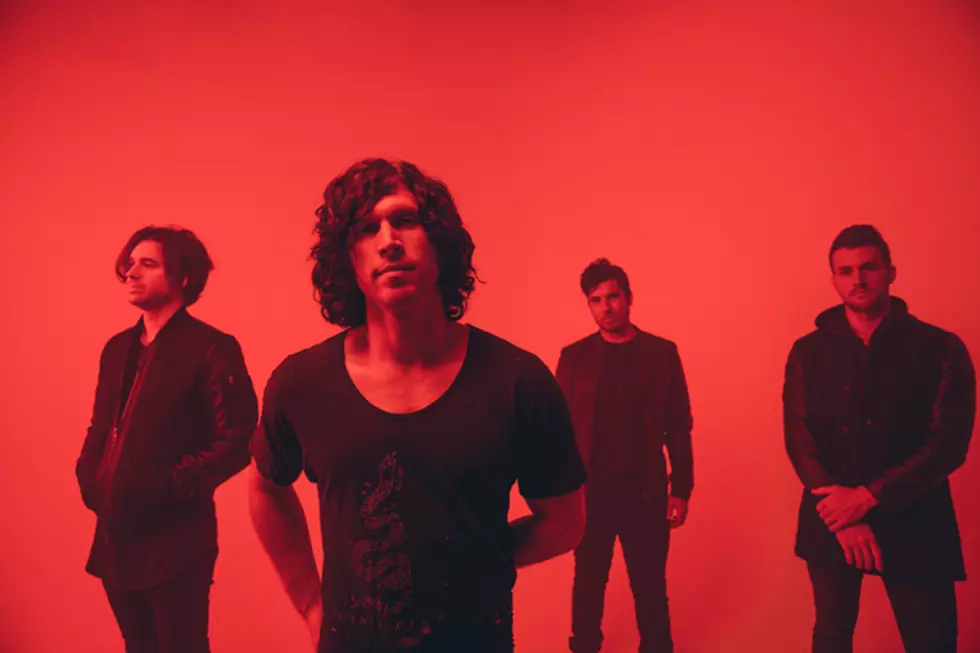 Nothing More '100 Percent Focused' on New Album in 2020
Better Noise
Nothing More took a huge step forward with their Grammy-nominated 2017 album The Stories We Tell Ourselves, but having spent significant time supporting that record it's time to move forward.
During a chat with North Dakota's 95.9 KRFF, guitarist Mark Vollelunga revealed that the group is ready to move full on into their next studio album.
"I'm just really excited with a lot of the new material we have going on and just ready to get back in there. We've set up a horrible type of jam room in these dressing rooms or locker rooms of hockey arenas on this tour already, and it's been fun just making noise again. It's time to create," stated the guitarist.
When asked about their 2020 plans, the guitarist added, "We're 100 percent focused on the next record. We're excited. We did, I forget how many shows last year, I think it was over 150. We were gone about 250 days. We played most countries that speak English, so the tours have been an awesome experience. It's going to feel great to finally put that down and put all of our attention on what's to come."
Earlier this year, Nothing More vocalist Jonny Hawkins told us that while the group was still touring in support of their last album, he was "already into the next record mentally" and that he had been working on his own home studio to help the creative process.
As for his headspace at the time, the singer stated, "Honestly, most of where my head has been at is a lot of just personal. I've experienced a lot of emotions that I've never really experienced before in my life, and a lot of that is a result of moving to a different state that I've never lived in before. I'm leaving a lot of my family and friends eight hours away. It's being on a totally new terrain with my girlfriend, uncharted territory relationship wise, learning a lot about myself, so I've been experiencing a lot of emotions, positive and negative that I've been trying to dig into and navigate."
He added, "I've also been doing counseling sessions with a counselor that I've trusted for the last few years who has been really insightful and sometimes a mystical mirror for me. He has brought a lot of interesting ideas to my mind when I open up and unload a lot of the thoughts that I'm having. That's been inspiring a lot of song ideas.
He also cited, "As far as out in the external world, I think the biggest thing I've been inspired by is Jordan Peterson who is a clinical psychologist who has got a lot of popularity on YouTube in the last few years. A lot of people know him for his more, I guess, controversial social issues but most of his really good stuff is his lectures in clinical psychology and his dealings with people of all different psychological backgrounds. He's super enlightening, insightful and deep. It's giving me a lot to chew on right now."
Stay tuned to see what 2020 brings for Nothing More.
Listen to Nothing More on 95.9 KRFF
See Nothing More in 2017's Best Hard Rock Albums