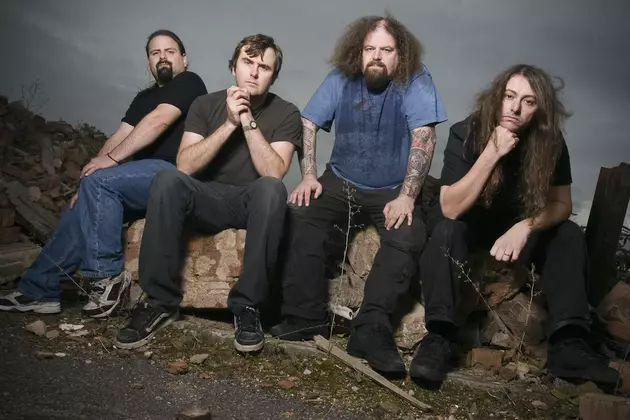 Napalm Death 'Definitely' Unleashing New Album in 2019
Century Media
The sheer volume of new music coming in 2019 is stunning and another legendary band just added their name to that giant list. In a new interview, Napalm Death vocalist Barney Greenway revealed the grind merchants' 16th studio album will indeed arrive in 2019.
It's been four whole years since Apex Predator - Easy Meat dropped, making this the longest dry spell of Napalm Death's three-decade career. The indefinite hiatus of guitarist Mitch Harris has understandably slowed Napalm's creative process, though John Cooke has kept the band touring with his six-string prowess.
Whether Harris will be back for Napalm's 16th album is still up in the air, but Greenway offered some details on the record. "It will definitely be [2019]. It could be any time [in 2019], just because we've been away so much touring," Greenway tells No Name Radio. "We did plan to have it [in 2018], but it hasn't worked out that way, because you kind of need to be at home for a while, and we haven't really been. But it doesn't matter, because people still want us to go and play, so the album can wait. It's not essential right now. Of course, we'd love to have it now, but if it doesn't work out that way, then that's the way it goes."
The full-length will be Napalm Death's first since Brexit was passed and Donald Trump was elected President, so we can't help but wonder how those events will influence the politically-minded grinders. Stay tuned for all your Napalm Death updates.
Napalm Death Albums Ranked