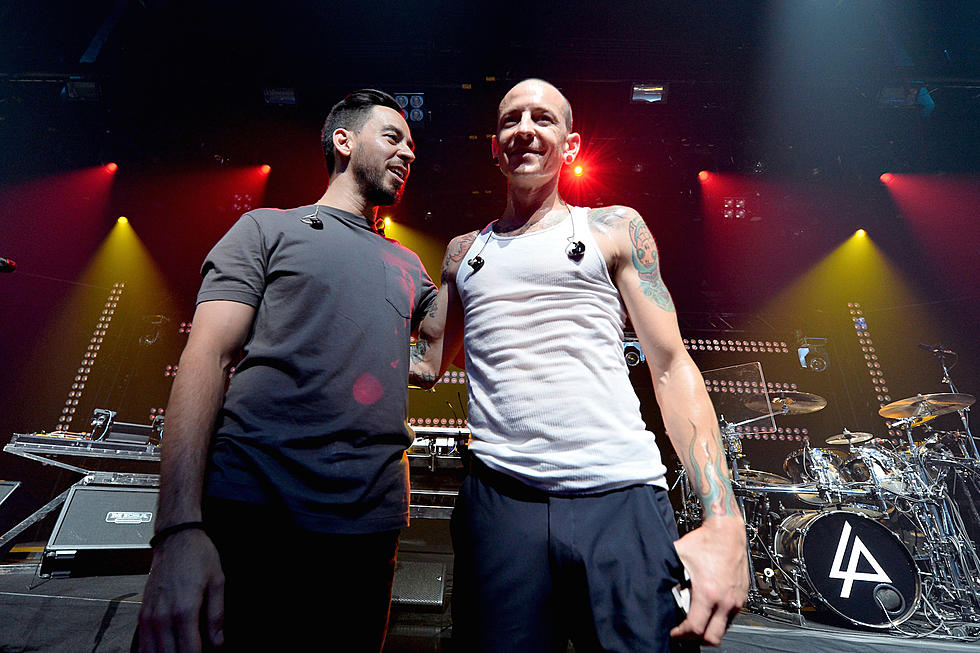 Mike Shinoda Responds to Chester Bennington-Mark Morton Song
Getty Images for Clear Channel
It's been a big week for Lamb of God's Mark Morton, but also equally big for Linkin Park fans who have had the chance to hear Chester Bennington's voice on a previously unreleased song. The late singer had recorded "Cross Off" a few years back with Morton and with the guitarist preparing to release his Aesthetic solo album, it's finally seen the light of day.
The track has met with plenty of praise, and one of those chiming in with his thoughts on the song is Bennington's Linkin Park collaborator Mike Shinoda, who offered a reflection on the period in which it was recorded, but also added his praise for the final track.
"I remember when Chester played this song for me in his car, almost finished. He was really happy with it. Good stuff, Mark," stated Shinoda, offering a heart emoji and a hands pressed in prayer emoji to his statement.
In addition to Bennington and Morton, the song also features Trivium's rhythm section of Paolo Gregoletto and Alex Bent.
Morton's Anesthetic album, which also features contributions from Jacoby Shaddix, Myles Kennedy, Chuck Billy, Josh Todd, Alissa White-Gluz, Randy Blythe and others, is due March 1. Stay tuned as more tracks will likely surface ahead of the album's release date.
2019's Most Anticipated Hard Rock + Metal Albums