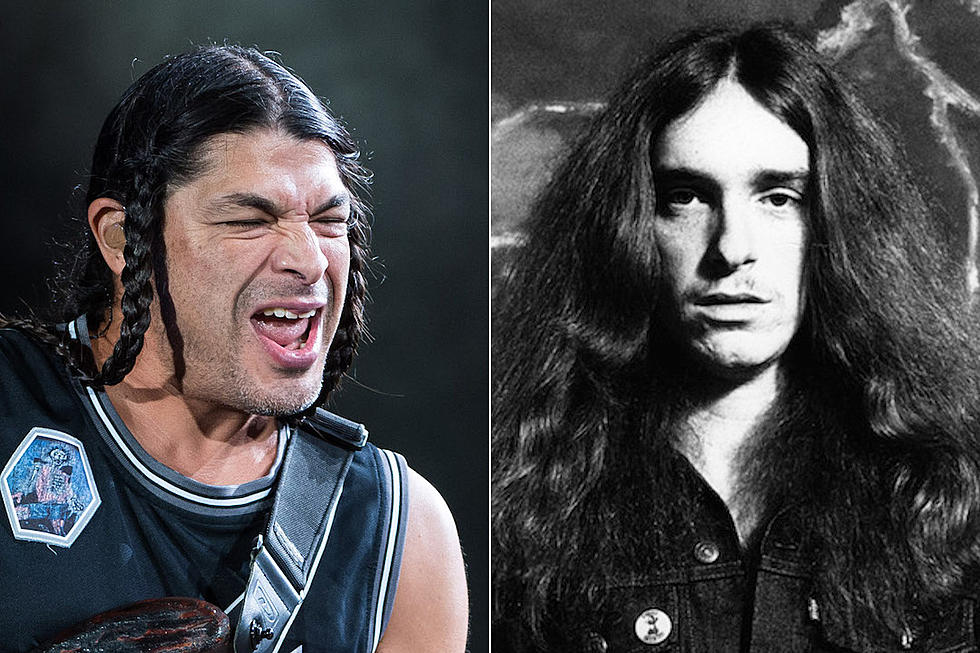 Metallica's Robert Trujillo Wrote Bass Part on New Album as 'Tip of the Hat' to Cliff Burton
Ian Gavan, Getty Images / Fin-Costello / Redferns, Getty Images
Metallica's new album, Hardwired... To Self-Destruct, has many fans clamoring about the band's aggressive return to their thrash roots on certain songs, balanced out by familiar mid-tempo grooves the band has also become known for. With this indelible quality concerning the more classic sound, bassist Robert Trujillo has revealed one part he wrote was a specific tribute to deceased member Cliff Burton.
The opening moments of "ManUNkind" features a clean-picked passage from James Hetfield, which is supported by Trujillo's melodic bassline, a hallmark of Burton's playing style. "When I had written that, I was definitely thinking about Cliff. In a way, that to me is a tip of the hat to Cliff Burton and the spirit of Cliff. If you hear that little thing before 'ManUNkind', for me personally, that was with Cliff in mind," said Trujillo when speaking with Exclaim's Aggressive Tendencies (video below).
Discussing the roles of each bassist Metallica has had, including himself, Trujillo added, "Whether it's Jason [Newsted] or myself or Cliff, we're all different types of players coming from a different place, but delivering what is best for the band. That's all I ever do, just try and do the best I can and cater to the song, cater to the music."
Metallica were recently confirmed as one of the headliners for 2017's Rock on the Range festival and the band is expected to tour heavily in support of their chart-topping new record. Trujillo had also previously suggested that the rumors of a summer U.S. stadium tour are true, but no more details concerning this have surfaced as of yet.
Robert Trujillo on Paying Tribute to Cliff Burton
See Where Robert Trujillo + Cliff Burton Rank Among the Top 66 Hard Rock + Metal Bassists of All Time
10 Greatest Metallica Riffs