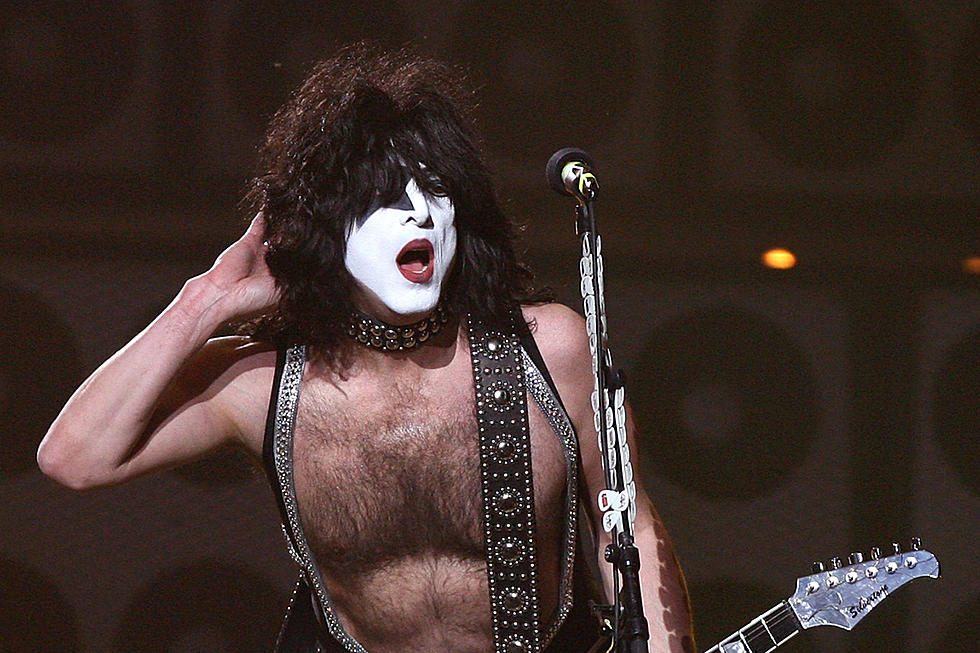 KISS' Paul Stanley on Music Streaming Revenue: Artists Don't Get What They Deserve
Kevin Winter, Getty Images
As the music industry model has gradually shifted to streaming services, artists have been voicing double-edged opinions about the new model and its translation to artist revenue. While acts receive little monetary compensation per song stream, the reach of the music has increased, potentially exposing these bands to more fans than ever before. KISS frontman Paul Stanley has weighed in on services like Spotify, describing the model as "a--backwards."
When Digital Trends positioned the 'Starchild' with the fact that several KISS songs have received over 20 million streams apiece, Stanley discussed the model, stating, "It's a choice. It's a convenience, for sure. And then it just comes down to, is the artist being paid? What happened when the Internet got involved in music is that, initially — and to this day, in some ways — it was stolen property."
While the per stream revenue is narrow, the frontman recognized how artists can feel backed into a corner, continuing, "And it's really not fair when an artist is making a deal based upon 'take it or leave it.' I don't believe that most artists are getting what they deserve; they're getting what they can. And that's a--backwards. That's the tail wagging the dog. When somebody is, in essence, saying, 'I will do this with or without you' — well, you don't have much to stand on, and that's the unfairness. That's the injustice of the Internet."
There has been a call to reform the Digital Millennium Copyright Act as other streaming services like YouTube, which hosts a wealth of artist content, are taking what many artists feel is an unfair portion of the monetary gain generated from these videos. Leading the charge has been Sixx: A.M. who have publicly engaged in back and forth barbs with YouTube and, on the greater whole, the site's owner, Google.
Twisted Sister's Dee Snider revamped the iconic "We're Not Gonna Take It," stripping away excess with an acoustic rendition allowing for a greater focus on just the lyrics and meaning behind the track. The song has been adopted as the Recording Academy's official anthem and can be heard here.
See Where Paul Stanley Ranks Among the Top 50 Hard Rock + Metal Frontmen of All Time
See Paul Stanley in 13 Kings of Stage Banter