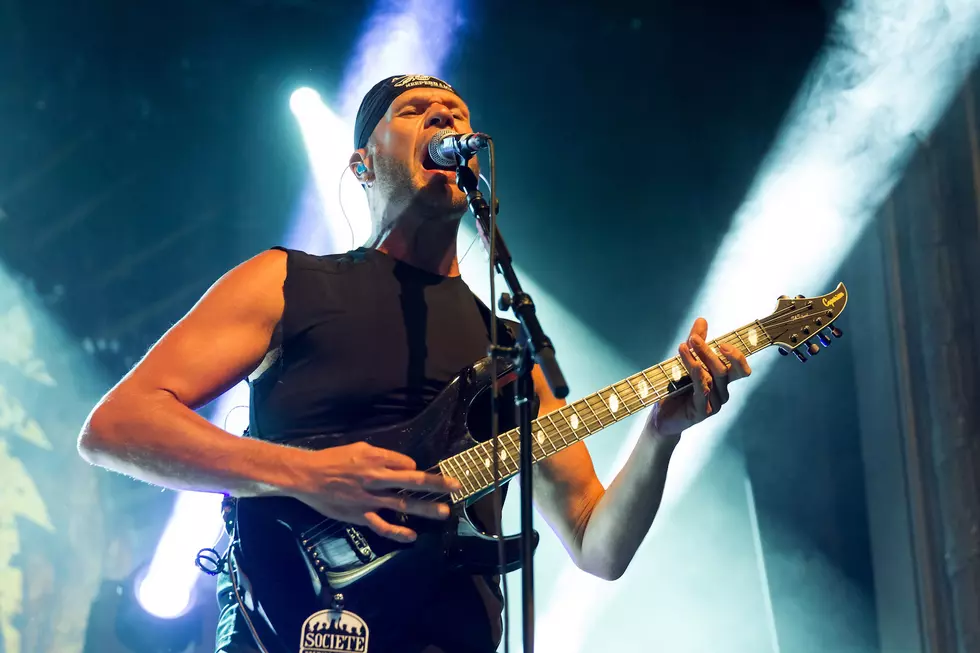 Killswitch Engage Guitarist: Some Bands Only Care About Themselves
Miikka Skaffari/FilmMagic
Killswitch Engage guitarist Adam Dutkiewicz recently addressed the nature of touring bands who make things difficult for others, saying of some groups, "All they care about is themselves." Responding to HardDrive Radio's Lou Brutus, the musician contrasted such problematic behavior with that of their recent tourmates, Parkway Drive.
The "Collapse the World" tour saw Killswitch team up with the fellow metalcore quintet, and Dutkiewicz commended the Australian act for their professional behavior on the road. Watch the video down toward the bottom of this post.
"It's always nice to be on tour with a band that just wants to work together, get along and put on the best show possible, and that was the case with these guys," he said of Parkway Drive. Indicating he was previously familiar with the band's members, Dutkiewicz added, "They're just gentlemen, and they want to have a good tour."
But prefacing his next statement with a "no bad mouthing" notice, the Killswitch Engage guitarist also illustrated the other side of that equation. Asked by Brutus if he had ever been on tours where "things don't feel so good" with their performing partners, the musician came clean about certain bands he declined to name.
"There are bands out there that are just, all they care about is themselves," the guitarist explained. "And there are actually some vindictive bands out there that try to hog stage time, don't let you have soundchecks. They make merchandise difficult, load-ins are difficult. It's like, what's the point? We should all be working together and make a great-running show and make everybody that's paid money to go to the show have a great time."
The interview with Dutkiewicz was conducted during the second day of Sonic Temple in Ohio on Saturday, May 18. Killswitch Engage—who have a new album in the works—hit the road again this summer. See the dates here.
Adam Dutkiewicz Talks to hardDrive Radio's Lou Brutus (May 18, 2019)
See Killswitch Engage in the 25 Best Metalcore Albums of All Time