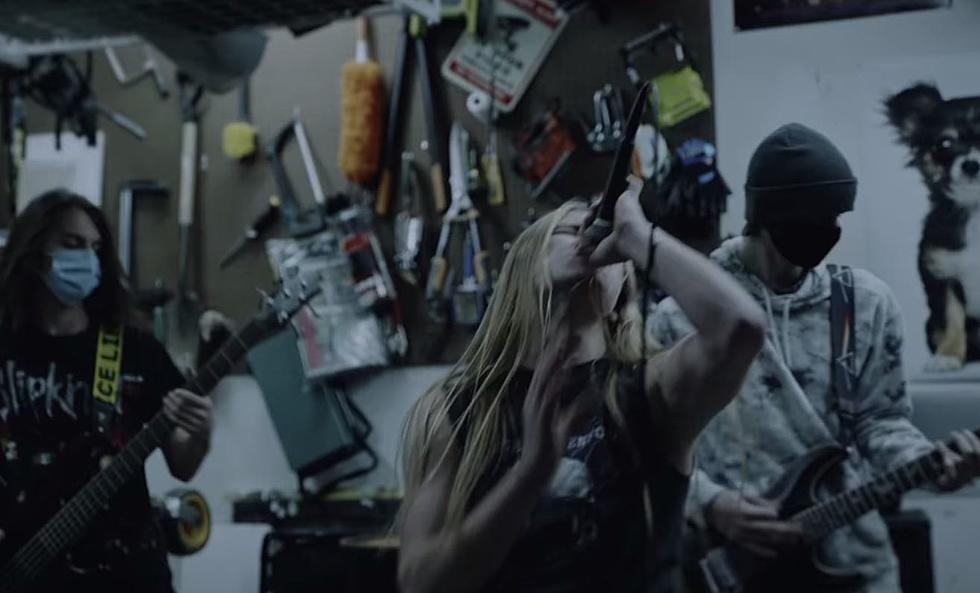 Kids From O'Keefe Music Foundation Cover Drowning Pool's 'Bodies'
O'Keefe Music/Facebook
The O'Keefe Music Foundation is an organization that helps musical prodigies, from around the world, record and film their music. Well, the latest video to come from these badass kids is of a cover of Drowning Pool's "Bodies" and I must say, they nailed it.
You can watch these amazing kids in the video below.
Bodies by Drowning Pool / O'Keefe Music FoundationA Drowning Pool cover has always been high on our list. So when the stars aligned the kids jumped at the chance to cover "Bodies". Prodigies from Iowa, Michigan, Georgia, Missouri and Ohio came together to bring this cover to life! Aidan Fisher even wrote a guitar solo for "Bodies" which was inspired by the late Edward Van Halen who passed away on October 6th, 2020. Aidan was then joined by Kaden Karns on vocals, 15 yr old Will Bright on drums, Ethan Olzak on rhythm guitar and Jackson Toma on bass. A huge, tremendous thanks to all the students for absolutely crushing this song and making it their own And of course a big thanks to our donors who made this recording and video completely FREE for the kids To music lovers everywhere, please consider donating to OMF so kids from around the country can PLAY. REAL. MUSIC.

Posted by OKeefe Music Foundation on Wednesday, August 25, 2021
Speaking of Drowning Pool, they're coming to town on September 29th to play at the Abilene Convention Center. Ill Nino, HED PE, and Evolution Empire round out this kick-ass night of live rock in downtown Abilene. Best of all, it's an all-ages show, so bring the whole family and get ready to let "the bodies hit the floor".
LOOK: Here are the pets banned in each state
Because the regulation of exotic animals is left to states, some organizations, including The Humane Society of the United States, advocate for federal, standardized legislation that would ban owning large cats, bears, primates, and large poisonous snakes as pets.
Read on to see which pets are banned in your home state, as well as across the nation.