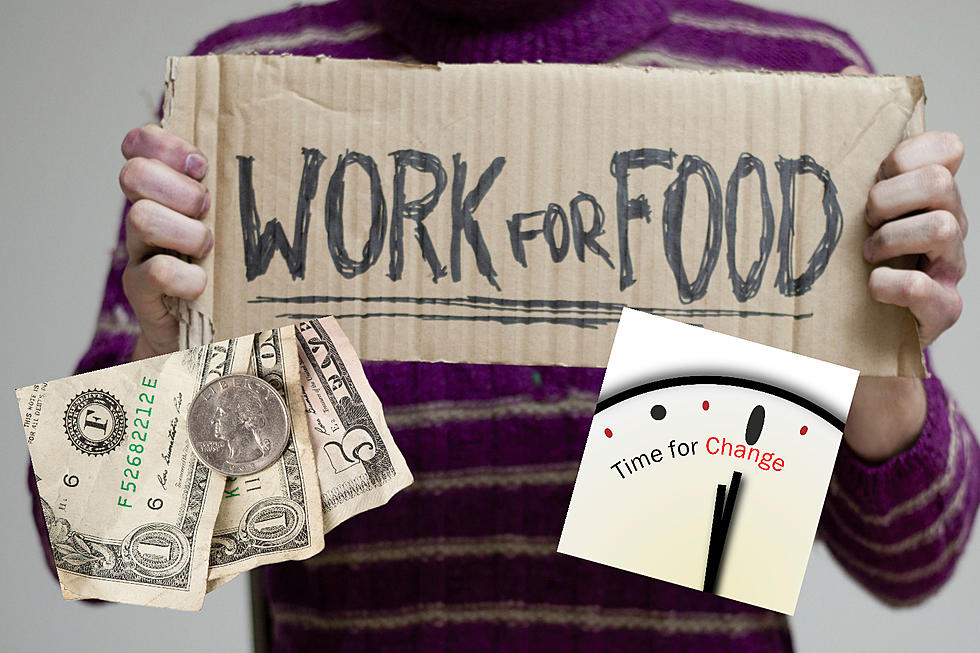 Walmart Worker Goes Viral on TikTok Over Cost of Whataburger
Photo: fotomoment_lt Source Getty Stock / ThinkStock Photo: vu3kkm Source Getty Stock / ThinkStock Photo: Iceman J
It is a grim reality for many. The minimum wage doesn't buy much these days. There hasn't been a minimum wage rise here in Texas since July 24, 2009. We all know prices have risen significantly since 2009, 14 years ago.
Many states have raised the minimum wage.  Texas stubbornly refuses. Raising the minimum wage is a hotly contested issue. Ironically, no one debates paying CEOs $395 an hour, which is the average rate in the US, according to the salary.com
The dire conditions for minimum wage earners are reflected in a viral TikTok from popular TikTok contributor Ray (@.ray_mtz03).
The video is racking up major views since it was posted on Sunday. Basically, Ray says he worked four hours to pay for his meal from Whataburger.  The meal was  $20. He spent another $13 on his break.  That seems a little steep to me.
That kid must have a huge appetite.
The comments on Ray's post fall into two camps. Many say they fast while they work. Others say they bring their own lunch to work. Still, others note that Ray must have ordered a lot of food if he spent $20 on one lunch at Whataburger.
Of all the comments, @dubdubjons might have the best suggestion. He wrote: "Just get a job at the burger joint; they will probably pay you more and feed you every day."
He has a point. According to the employment website Glassdoor, Whataburger employees enjoy a 25% discount on food, although I see some posts that claim the employee discount is 50%.
At least if Ray worked at Whataburger, he would make about the same as Walmart, and he could enjoy food on his break at the employee discount. There is only one drawback: people who work around fast food tell me that you get tired of it after a while.
Yes, even Whataburger.
LOOK: States with the most people earning $1 million or more