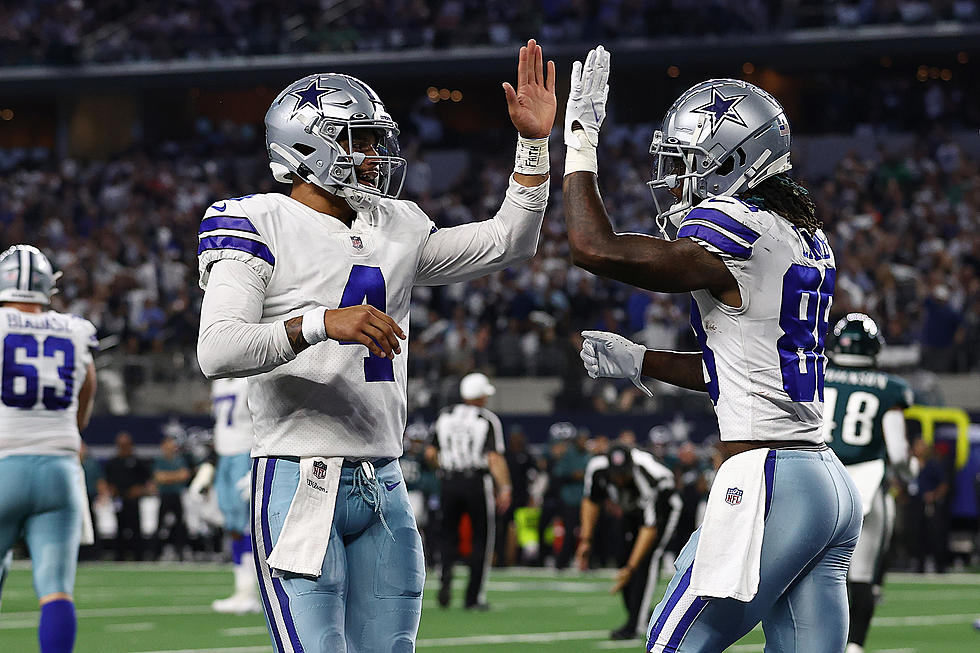 Dallas Cowboys WR CeeDee Lamb Boldly Puts Entire NFL On Notice
Getty Images
As NFL teams get back to training camp, the trash talk has started with Dallas Cowboys WR CeeDee Lamb putting the entire NFL on warning. Ah, yes. football is back!
In a recent interview with 105.3 The Fan, CeeDee Lamb was talking about the state of the Cowboys' passing game. The conversation centered on the fact that QB Dak Prescott really didn't take a lot of shots deep down the field. It's not that Dak can't chunk the ball downfield, it's the fact that most passing plays have been in the shorter range.
He's looking for the deep ball.. this is a warning to everybody. If you're not going to back up, good luck. - CeeDee Lamb
CeeDee Lamp wants the entire NFL to know that in 2023, that is going to change dramatically. In fact, he went so far as to boldly warn the entire NFL that Dak will in fact go deep often.
The Cowboys receiving corps received a much-needed upgrade in the offseason with the addition of speedster Brandin Cooks. That gives the Cowboys four quality wide receivers for Dak to choose from in Cooks, Lamb, Michael Gallup, and Kovantae Turpin. Plus I really think Jalen Tolbert might get involved more this year.
That coupled with the fact that pass-happy Mike McCarthy will be calling the plays, and it would be super surprising if Dak didn't go deep early and often in 2023.
READ MORE: Best Quarterback in Dallas Cowboys History?
I would love to see Dak complete a ton of deep passes this coming season. As long as the long ball doesn't end up in the hands of a defensive back, I'm cool with it.
Think you're the biggest Dallas Cowboys fan? Take a look at the best-dressed super fans.
LOOK: Best-Dressed Dallas Cowboys Super Fans